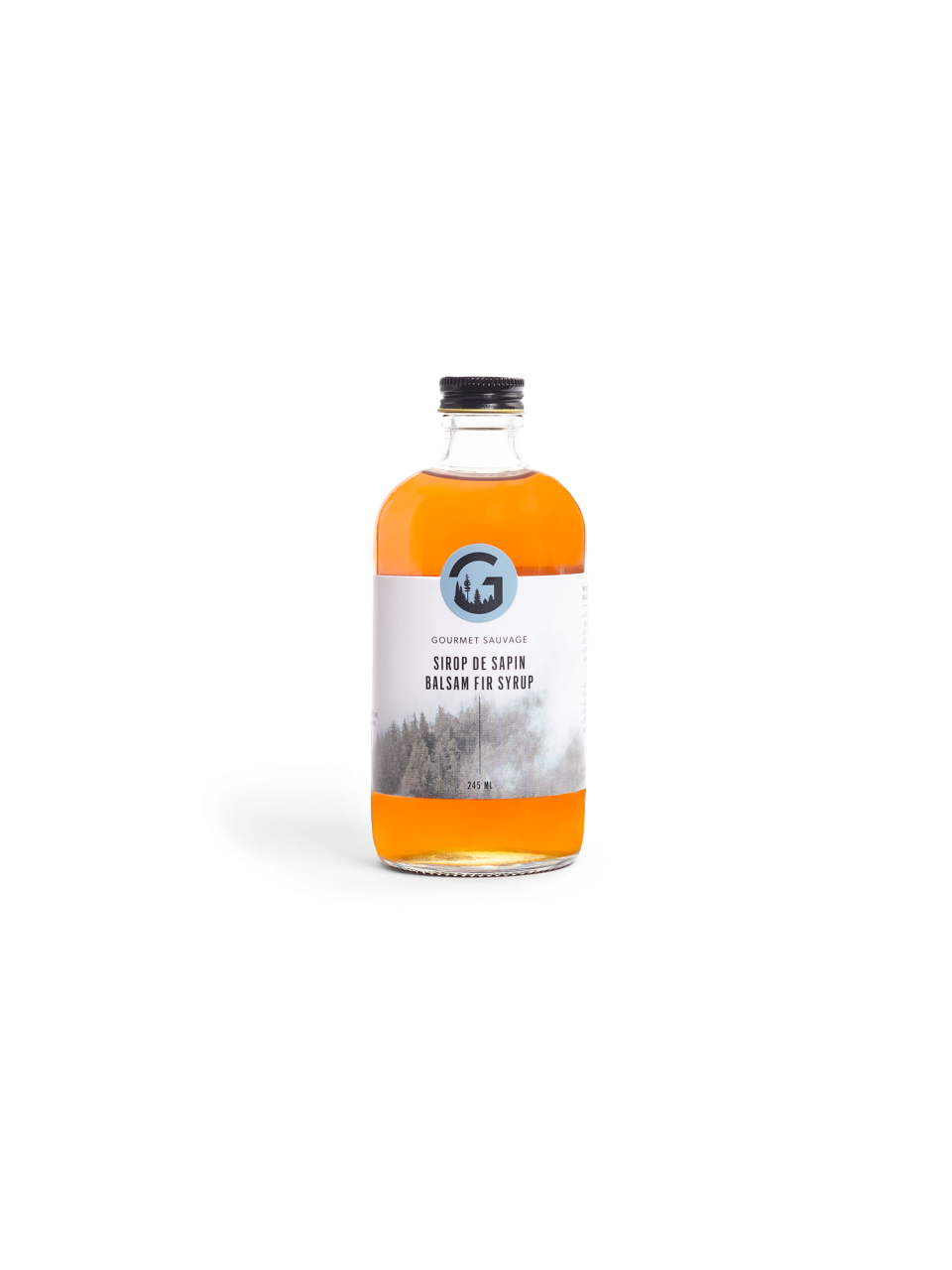 245 ml
Receive your order before october 5
Description
In this syrup we have captured the mentholated and resinous aromas of the balsam fir and created this exceptional product, tasty, balanced and evocative of our immense boreal forests.
Balsam syrup can be used in sweet and salty dishes but it is a great product for the amateur barman, adding a fresh and complex element to any cocktail.
Ingredients
sugar
water
balsam needles
citrid acid
Balsam syrup, the forest in a jar
Balsam syrup is made from fresh, carefully handpicked balsam needles, cane sugar and a bit of acid. It is an artisanal product, handmade in our kitchen in small quantities in order to offer you a product of the highest quality.
Of all the syrups we offer, this one is closest to our values. It is a celebration of our wild environment, the embodiment of fresh mountain breezes. After all, the balsam fir is the king of our northern forests.
Balsam syrup for wild cocktails
Our artisanal syrup is delicious on ice cream, with pastries, in a fruit salad or brushed on a trout or salmon filet but it comes into its own in cocktails.
Balsam Mojito
30 ml balsam syrup
30 ml lime juice
50 ml brown rum
200 ml carbonated water
Lime quarters
Mix the syrup and lime juice and pour in a glass filled with crushed ice. Add the rum, the carbonated water, mix and serve. Garnish glass with a small branch of balsam or a slice of lime.