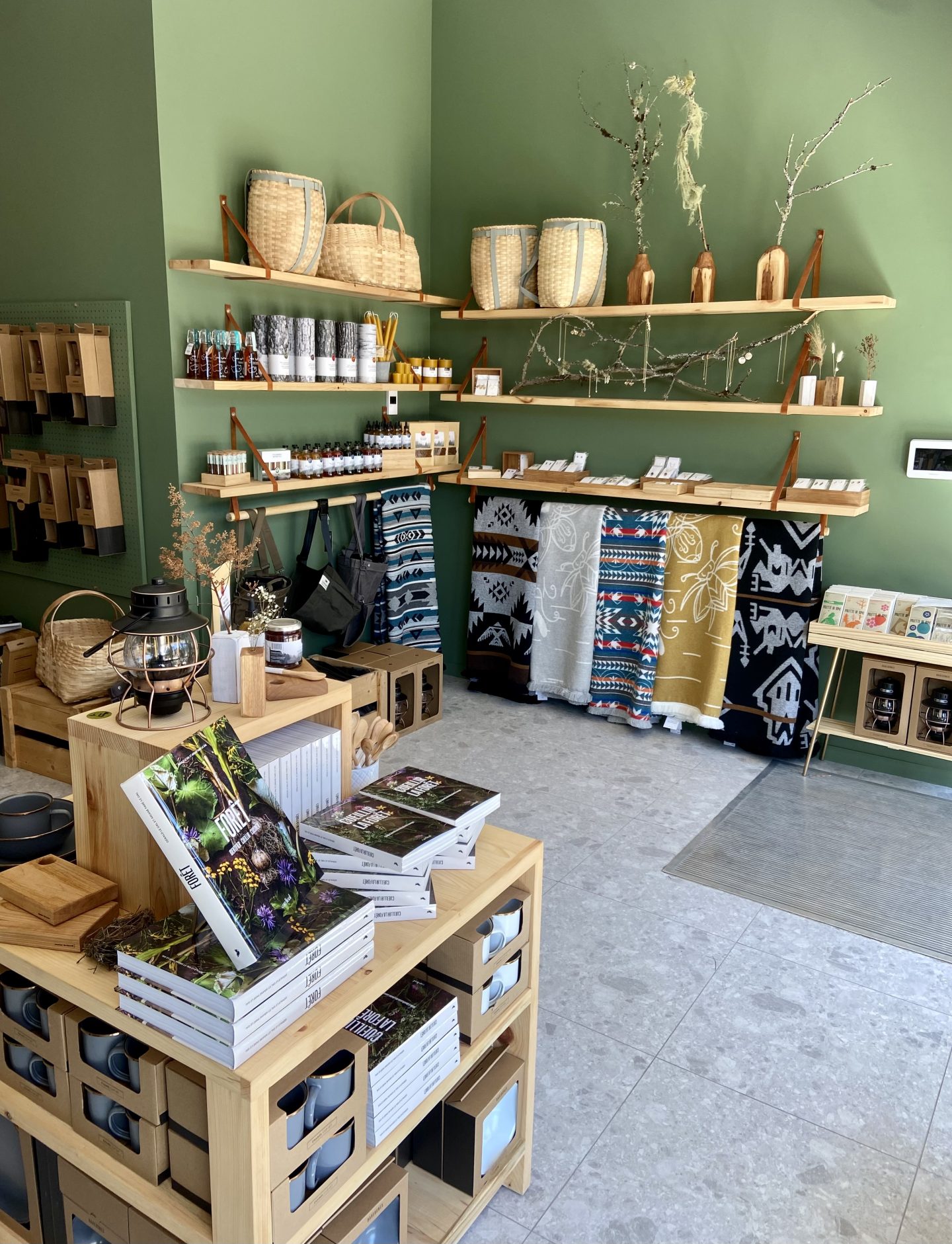 The shop
The Gourmet sauvage boutique is an incursion into the world of the forest. You will find all our gourmet products in addition to our line of body care products, our foraging equipment and our reference books. We have also given pride of place to local artisans whose work, like ours, is closely linked to our territory.
Our boutique is unique; you will find sweet delights, unusual gifts, books filled with ancient knowledge, gourmet treasures and forest spirits to be shared and in passing, some precious objects that are a testament to time.
Open everyday from 10am to 5pm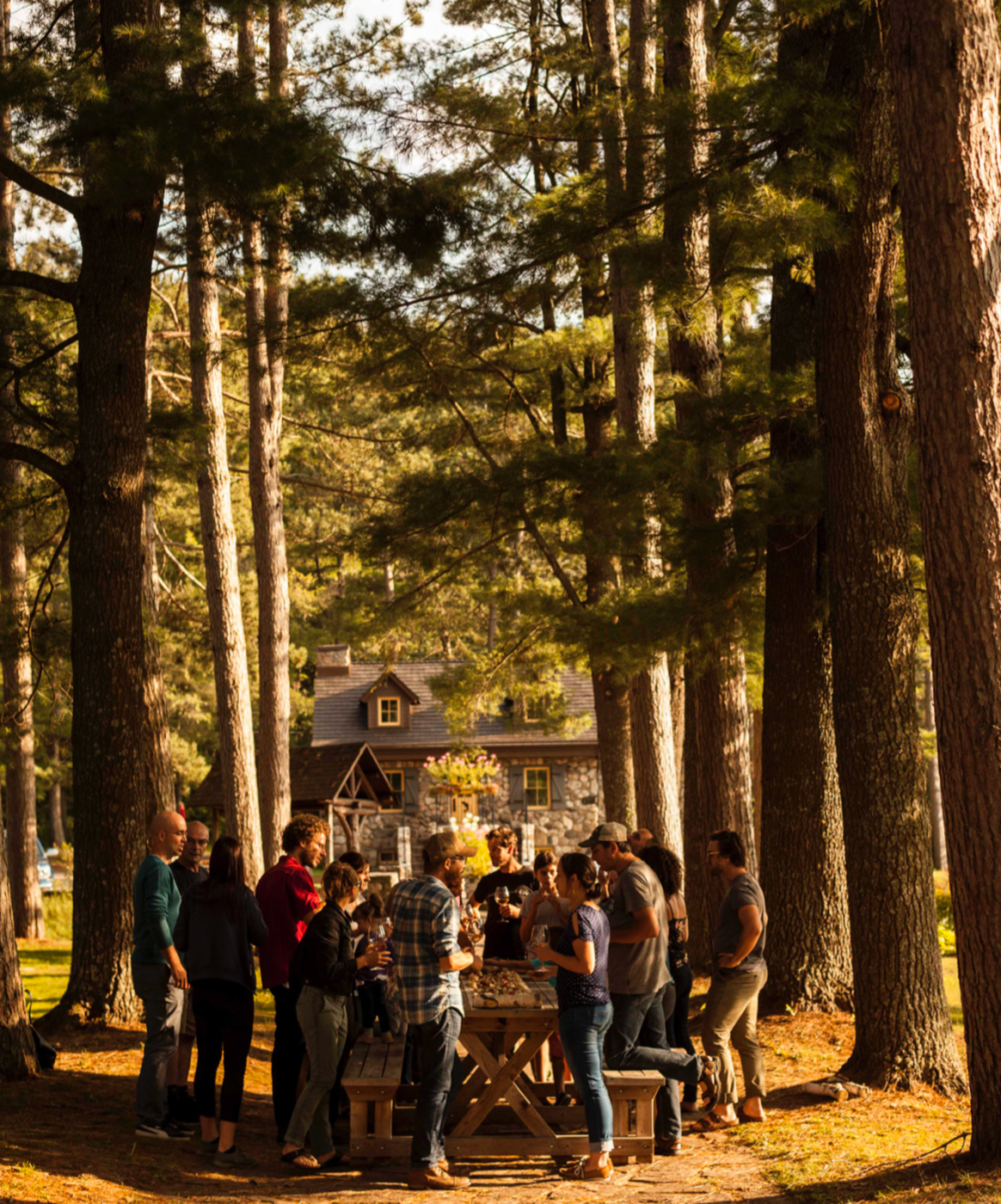 THE BOREAL COFFEE
We offer a wild menu to be savored as a picnic format in our enchanting environment: sandwiches, pastries, slushes and drinks with a taste of the forest.
Sandwiches
Farm ham, sharp cheddar, fir mustard, cedar jelly, corn bread
Veggie pâté with wild mushrooms, mushroom mustard, carrot bread
Duck confit with boreal herbs, herb mayonnaise, beet bread
Pastries
Chocolate chip cookies with birch syrup sucre a la creme
Chaga and green alder brownie

Sea buckthorn caramel tartlet,sweet clover cream, wintergreen meringue

Chocolate mousse, juniper cookie

Cheesecake with Nordic fruits of the season

Saskatoon and haskap square, cedar glaze

Chocolate protein bar, nordic fruit and birch tree sirup
To drink
Wild slush (sea buckthorn-fir, lingonberries, blueberries, wintergreen tea)

Iced Labrador tea

Iced coffee with sweet clover

Mushroom coffee
Open everyday from 10am to 5pm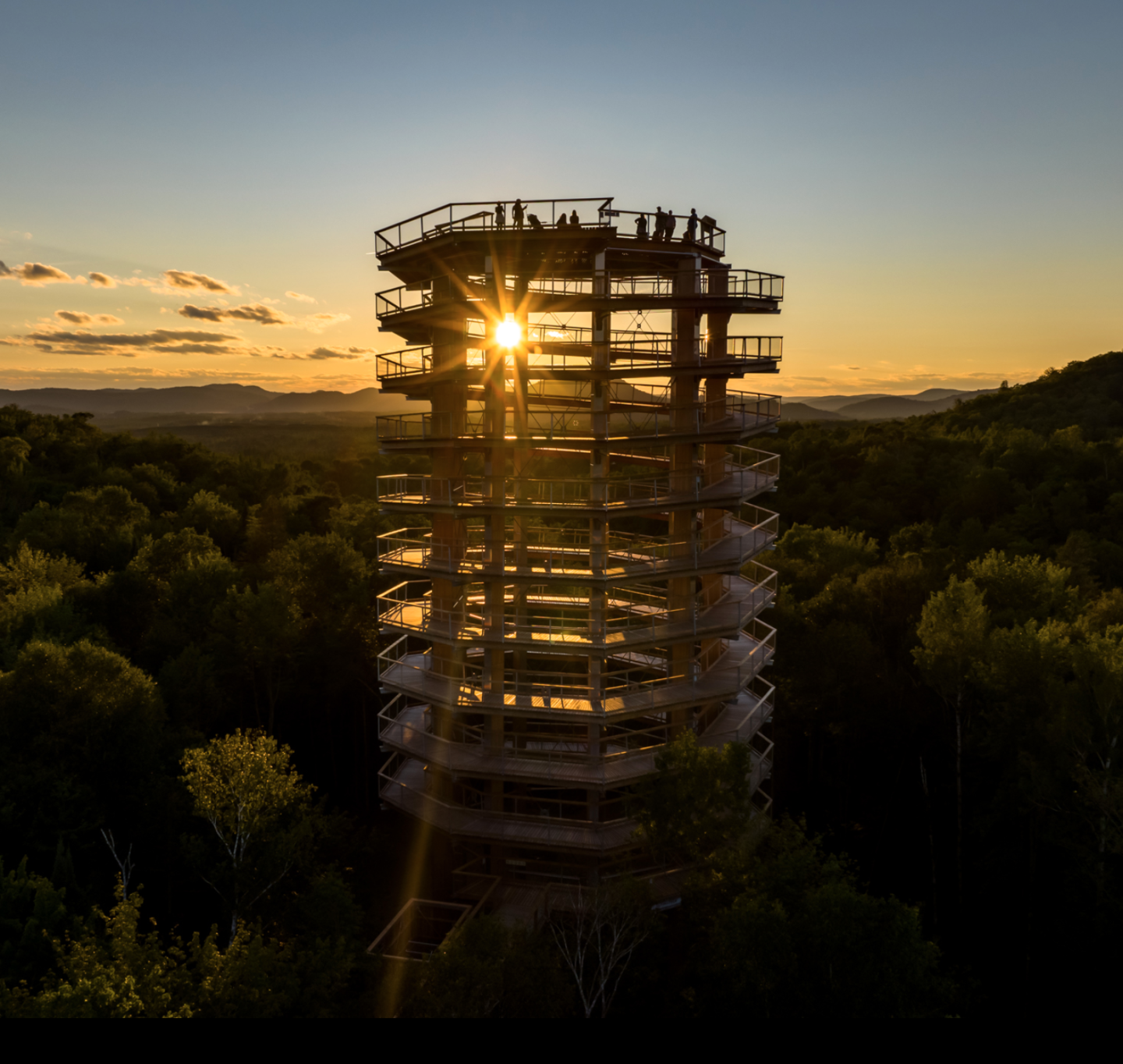 THE SITE OF THE OLD FISH FARM
Gourmet Sauvage is located on the site of the former Saint-Faustin Fish Farm, a 200-acre area transformed into a park with magnificent stone buildings and rural waterways.
This place rich in history welcomed us nearly 10 years ago and we are pleased to share it with the newly installed recreational-tourist project LE SENTIER DES CIMES. Featuring a nearly 1 km long treetop boardwalk and a 40-meter high observation tower, this extensive installation allows visitors to admire the forest and the landscape around Mont Tremblant.
Parking access to the Old Fish Farm Park, the Café Boréal and the Gourmet Sauvage boutique are free. Access to the Sentier des cimes is paying. Please consult their website for schedule and rates.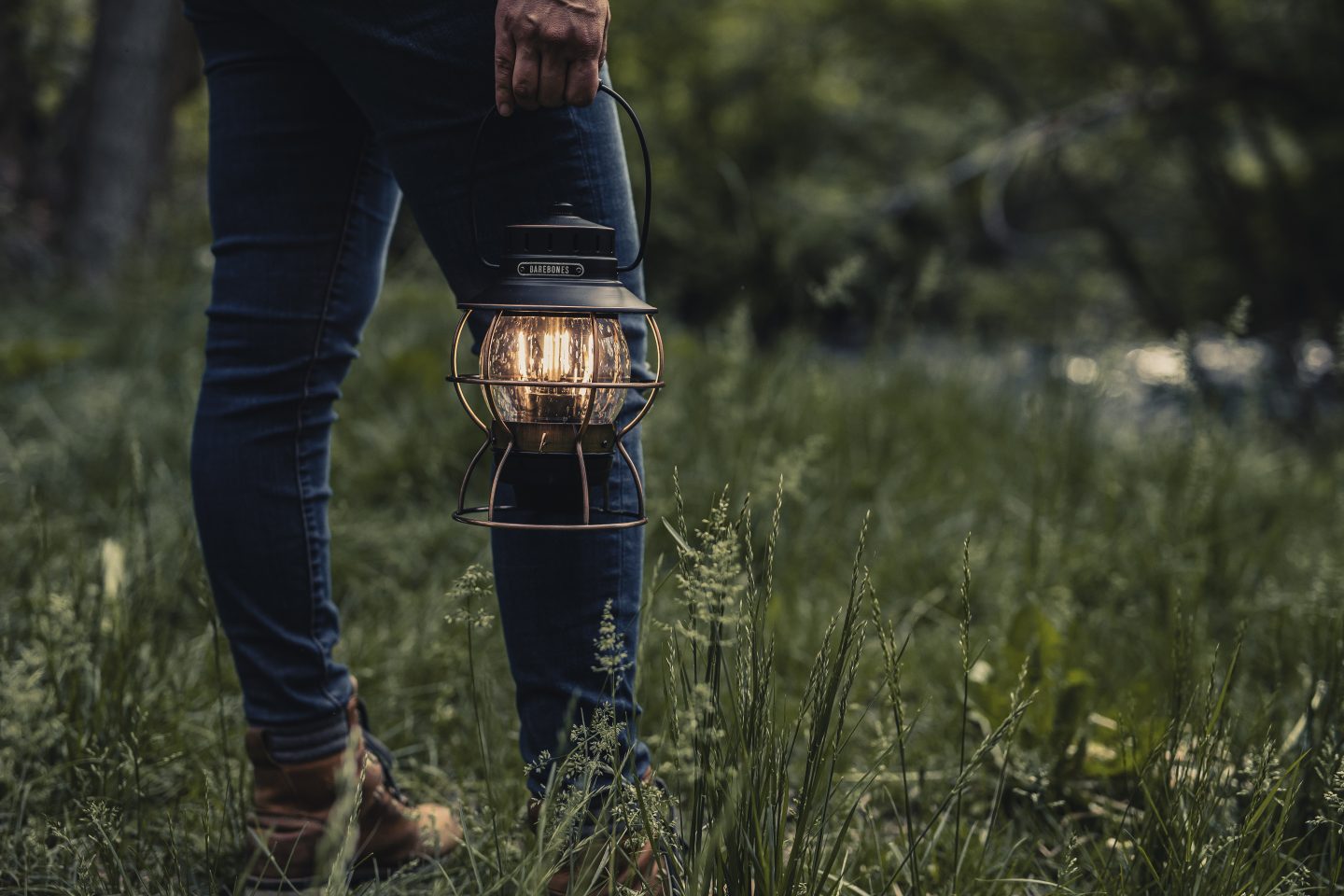 CONTACT
743 rue de la Pisciculture
Mont-Blanc (formerly Saint-Faustin-Lac Carré), J0T 2G0
(819) 688-1117