For more than 25 years, Gourmet Sauvage has been promoting northern gastronomy by harvesting and processing non-timber forest products (NTFP's). We offer more than 100 handpicked products from all regions of Quebec, artisanally processed in our Laurentian kitchen. From our wild mushroom mustard to ox-eye daisy capers, from our wild rose syrup to morels mushrooms, we bring the forest to your table with hte highest regard for the environment.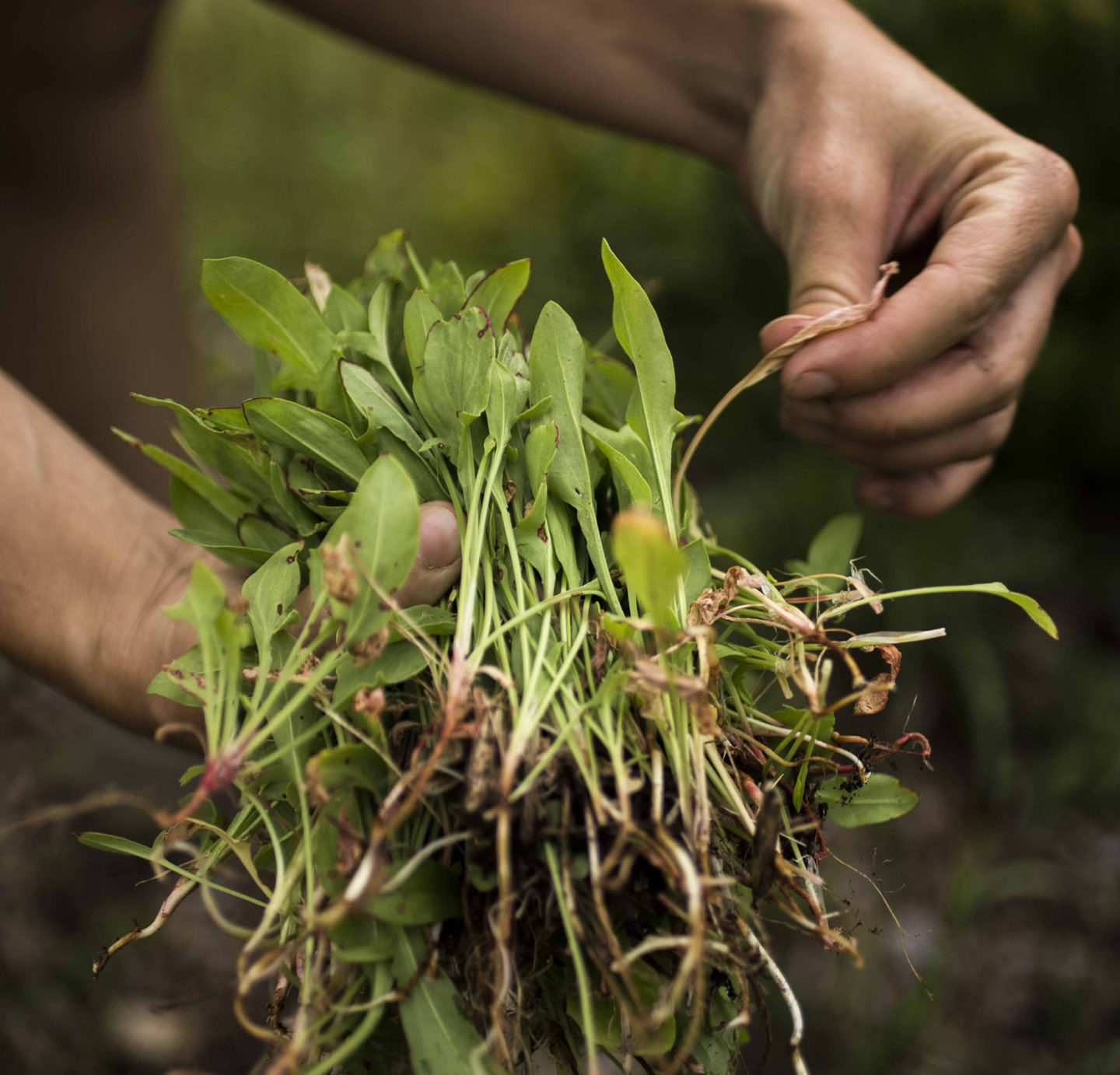 More than anything else, we want people to re-establish a close relationship with nature by transmitting our knowledge of the natural world. Through our workshops, we introduce hundreds of people every year to foraging for food in the wild. Conferences, television shows and books all help diffuse information that we have gleaned from our ancestors and time in the field and which will, we hope, live on into the future.
The story of Gourmet Sauvage, a story of passion
Founded in 1993 by Gérald Le Gal, a pioneer in the field of non-timber forest products (NTFP's), Gourmet Sauvage started off with four products : marinated cattail hearts and milkweed pods as well as cloudberry and saskatoon jams.
More than 25 years later, the small business offers more than 100 products to restaurants and the retail market, Over the years, the business has grown and Gerald's daughter Ariane and Pascal his son-in-law have joined him although the company's philosophy has not changed : bringing people closer to nature in a respectful manner.
Our kitchen is inspected by Quebec's food inspection services and complies with the highest standards of quality but our processing methods have remained artisanal. Our products are prepared slowly, small batches at a time to help retain maximum flavour.
Discovering the taste, smell and textures of wild plants and mushrooms is a source of great joy for us. What plant, what mushroom and what recipe will best translate our vision of wild gastronomy ? Over the years our experiments have led us to create, among others, marinated cattail hearts, sumacade and sweet clover extract. Our cupboards are filled with notes and jars, tests and trials, attempts to put the forest in a bottle.
Our values and our vision
Our vision is one that brings people closer to nature, one that strikes a balance between our rural history and now predominantly urban lifestyle.
Food, we believe, is a wonderful way to bring people together to discover the richness and complexity of our natural world. After all, the forest represents the original source of all our food as hunters and gatherers.
More than anything, we wish to share our knowledge of the wild world. Our world is steeped in the principles of sustainable development, be they economic, social or environmental.
A sustainable harvest at the heart of our value system
At Gourmet Sauvage, we harvest sustainably. Though there exists no certification or protocols for commercial harvesters in Quebec, we developed a code of ethics from the start to ensure that our collective work conformed to our values. We have also contributed to the creation of a 200-hour professional harvester's course which is now offered in several institutions. We share this with our harvest teams in the hope that our values permeate our business activities.
We do not market any of the 78 species of plants protected by the law on threatened and vulnerable species, plants such as wild leek or wild ginger. Unfortunately, those two plants are still sold to restaurants and we continue to inform foragers, distributors and chefs of existing laws.
We ensure that all species harvested can sustain a commercial harvest. In general, the harvest of fruit has no significant impact on a plant population. The harvest of branches or leaves has to be evaluated on a case by case basis. The harvest of roots kills the plant. It is therefore very important that commercially harvested plants be abundant and have a high reproductive capacity. Other than greater burdock and evening primrose, we market no roots or tubers.
We adhere to the principle of double responsibility: in addition to evaluating the impact of our harvest on individual plant populations, we also consider the potential risk of popularizing a plant. We may harvest responsibly but will others do the same if the plant becomes an important source of income? For example, we abstain from harvesting the sensitive and slow-growing caribou moss (Cladonia sp.) even if we know that we can harvest this lichen sustainably.
We practice forest management and wild gardening whenever possible thus enhancing productivity for ourselves and for the local fauna.
We work with experienced or formally trained harvesters, people who share our values. We question them on their work practices and visit their work sites whenever possible.
We believe that the sale of wild foods offers economic, social and environmental development opportunities for rural communities and that the sustainability of this work will be anchored in solid educational programs. Hence our workshops for foragers, distributors, chefs and the public.
Our team and our colleagues
Ours is a family business. It is the story of Gerald, his daughter Ariane and son-in-law Pascal, their two daughters Maeva and Lenora, of scores of harvesters without whom we could not exist, colleagues who contribute to our work, many of whom have become friends.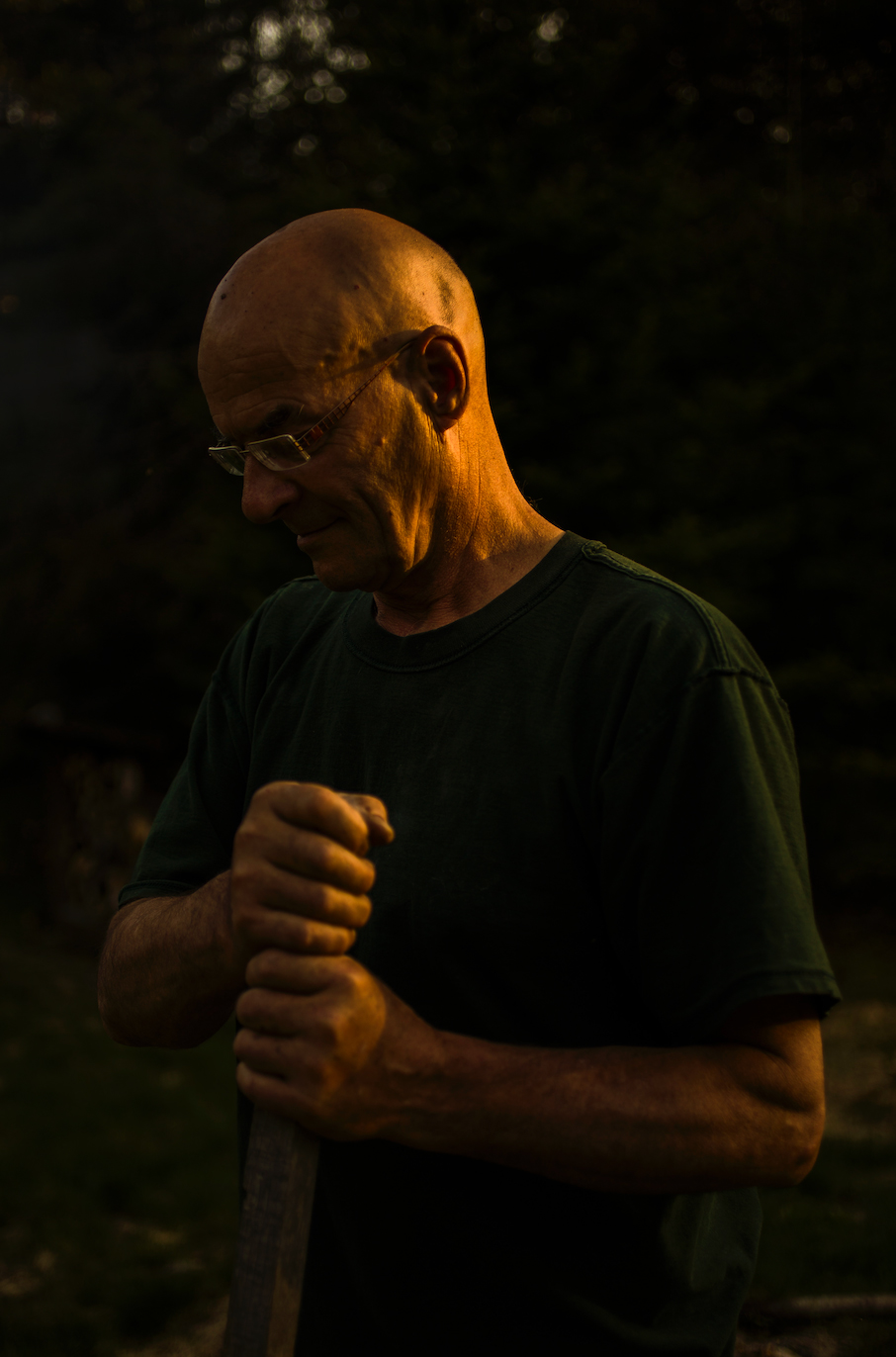 Gérald le Gal
– F

ounder of Gourmet Sauvage, author and speaker
Teacher, economic development officer, commercial fisherman and co-host of the popular Télé-Québec show ''Coureurs des bois''. Gerald has worked in many fields in Quebec, in Canada and abroad. In 1993, he creates Gourmet Sauvage, a ground breaker in its field. Still active in the company, Gerald also participates in the work of several committees involved in sustainable forestry practices. He continues to train professional harvesters as well as the general public and contributes to the task of developing the NTFP industry through conferences, media appearances and his writings.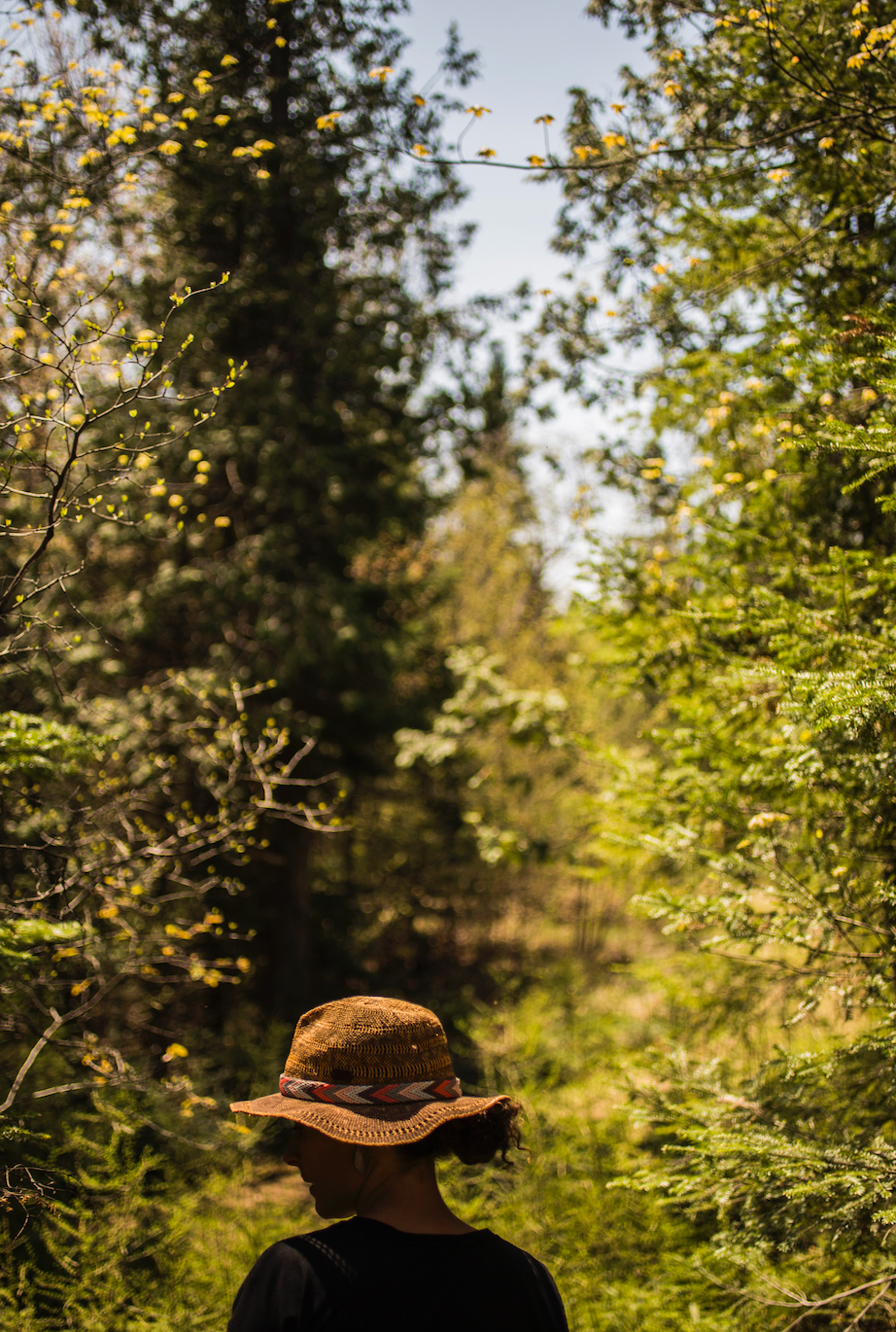 Ariane Paré-Le Gal
– C

o-owner of Gourmet Sauvage, author and speaker
After studying journalism, Ariane worked for more than 10 years as host, journalist and researcher in television and radio. In 2015, she leaves Montreal for the Laurentians in order to take over her father's business. With her dad, she co-wrote the book ''Forêt'' dealing with the harvest and preparation of wild food published by Éditions Cardinal.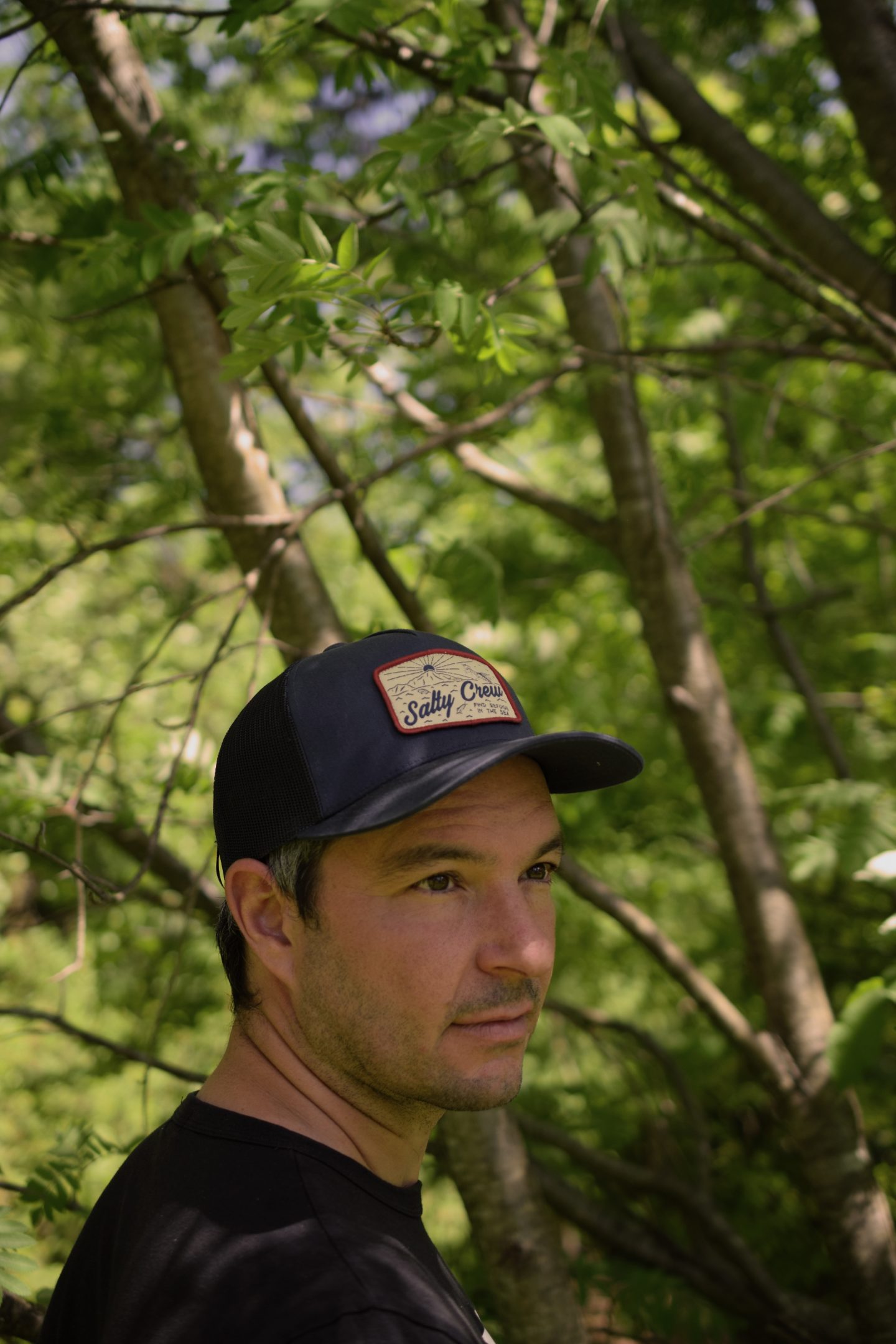 Pascal Benaksas-Couture
– Co-owner of Gourmet Sauvage
After graduating in business administration, Pascal co-founded an organic cotton clothing company, OOM Ethikwear, a beacon in Canada's ethical fashion industry. He joined Gourmet Sauvage in 2015 and brought with him 15 years of business experience and a keen interest in environmental projects.
Harvesters
The network of harvesters spread out across all regions of Quebec is the key to Gourmet Sauvage's success. We maintain close links with most of them, ensuring that quality standards are respected and that their work is sustainable. If you already do some harvesting and you wish to work with us, do not hesitate to contact us !
Forest workshop instructors
We are lucky to have on our team exceptionnal intructors who bring their personality, their forest experience and their culinary skills, each in his/her own way. We encourage you to attend several workshops in order to discover the vast array of delectable foods available in the nature depending on the season and the instructor guiding you.