In stock
Receive your order before december 13
Description
Worn at the waist, this bag is ideal for harvesting : wild greens, berries, roots, flowers and vegetables in the garden and the forest.. Use it when you go on adventures and in the garden to carry your essentials while keeping your hands free. The bag can be easily emptied into a bin once the harvest is complete.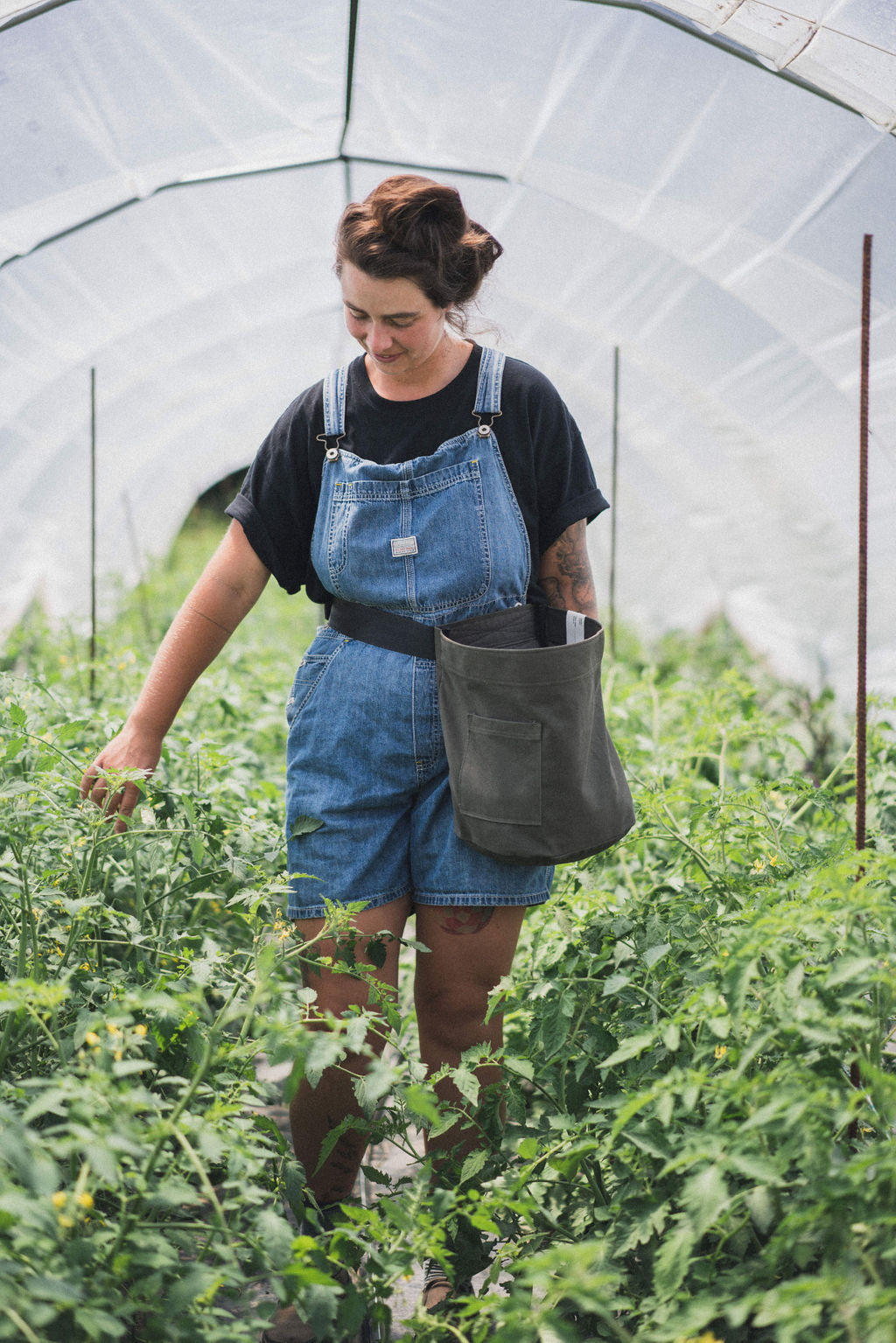 Adjustable belt made with 2 inch webbing, " seat belt like ". The nylon strap is durable and UV resistant. Allows the bag to be left in the sun without damage to the materials.
Bag opening lined with a 2 inch polypropylene strap to ensure the bag stays open.
Front pocket to hold a pruning shear or a knife.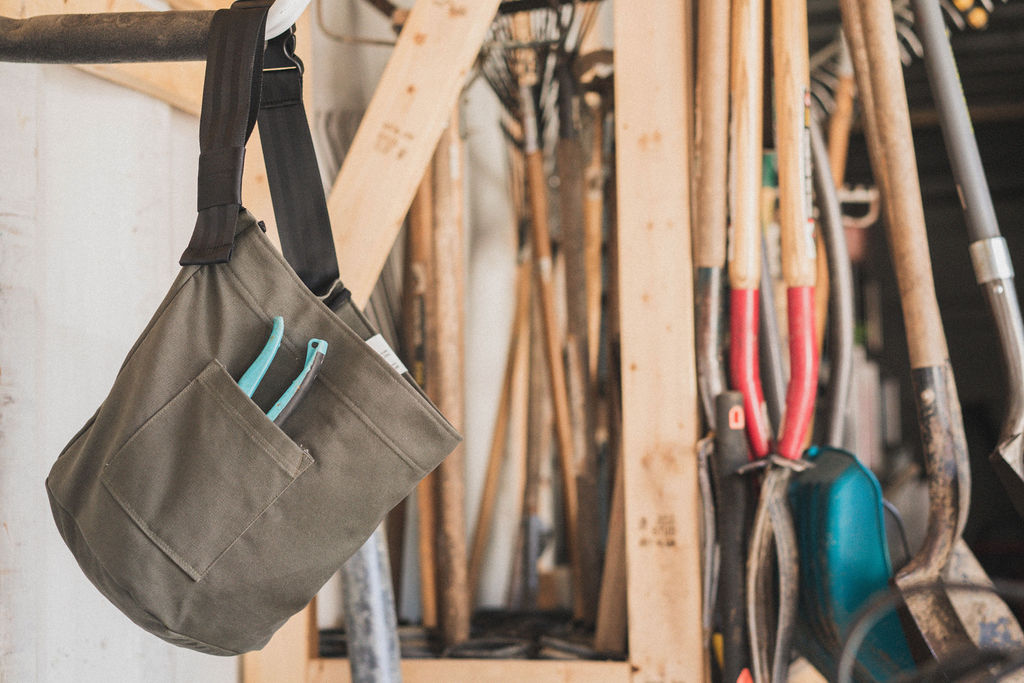 Dimensions: 10″W x 11.5″H x 7″D

Belt 2″: At longest: 55″. At shortest: 20″

Capacity: 13 Liters

100% cotton