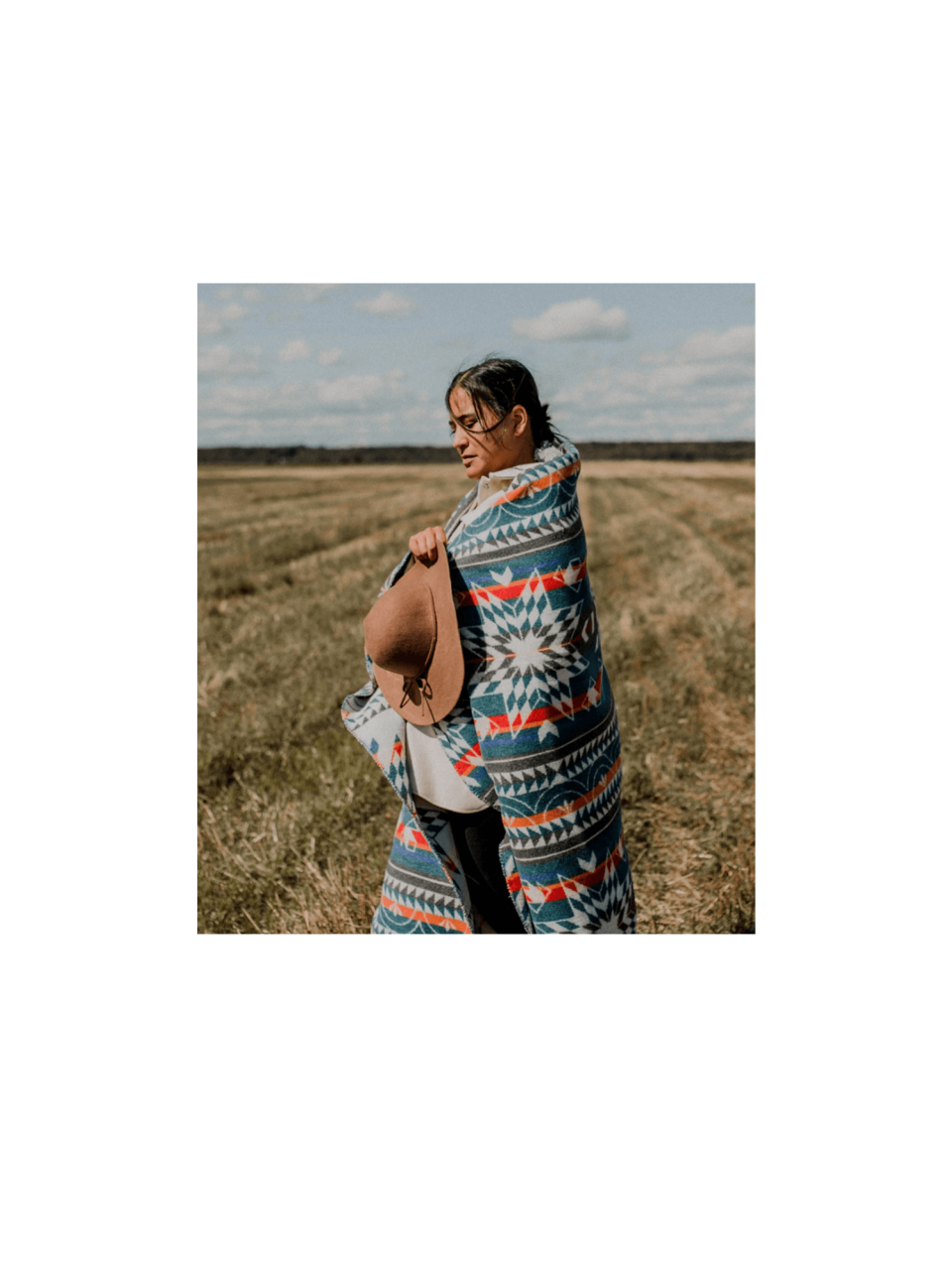 Free shipping
In stock
Receive your order before october 5
Description
This casual blanket is woven from eco-responsible fabrics. It is made of recycled fabrics, without chemical agents and it is certified without animal cruelty. Perfect for family picnics, camping and warming up around the campfire, it also makes a great throw in the living room and is big enough to put on your queen bed.
Machine wash cold, hang dry.
60 in X 80 in
50% recycled polyester, 30% acrylic, 20% recycled wool.
Made in Quebec by Mini Tipi, a company certified by the Canadian Council for Aboriginal Business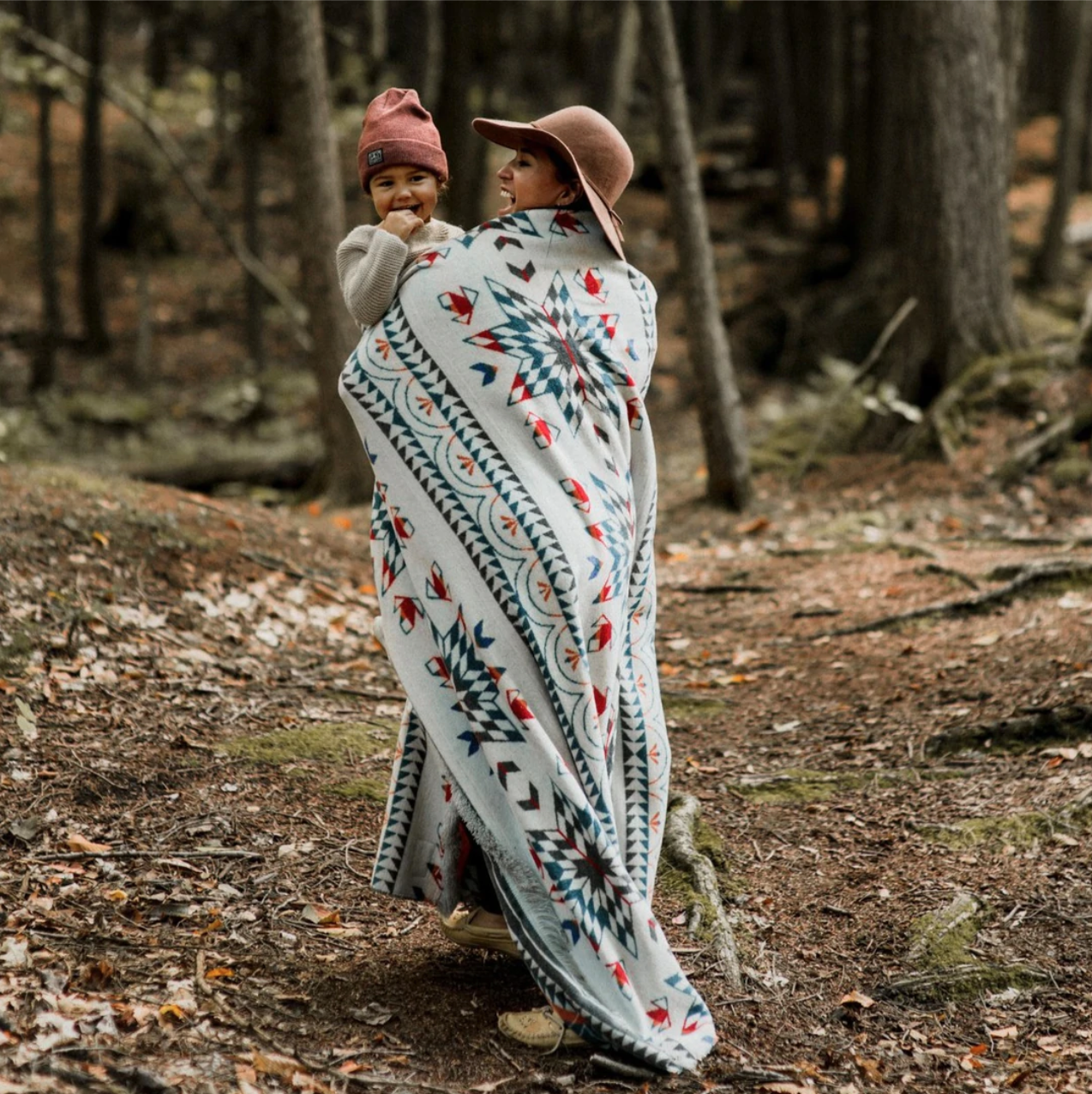 about the designer
Nikki Shawana is a mother, wife, business woman, teacher, friend and loves to travel North America to dance and sing at Pow Wows. When it comes to making art, she follows in the footsteps of her grandparents who were talented craftspeople. Nikki enjoys making moccasins, mittens, beadwork, sweetgrass baskets and Star Quilts.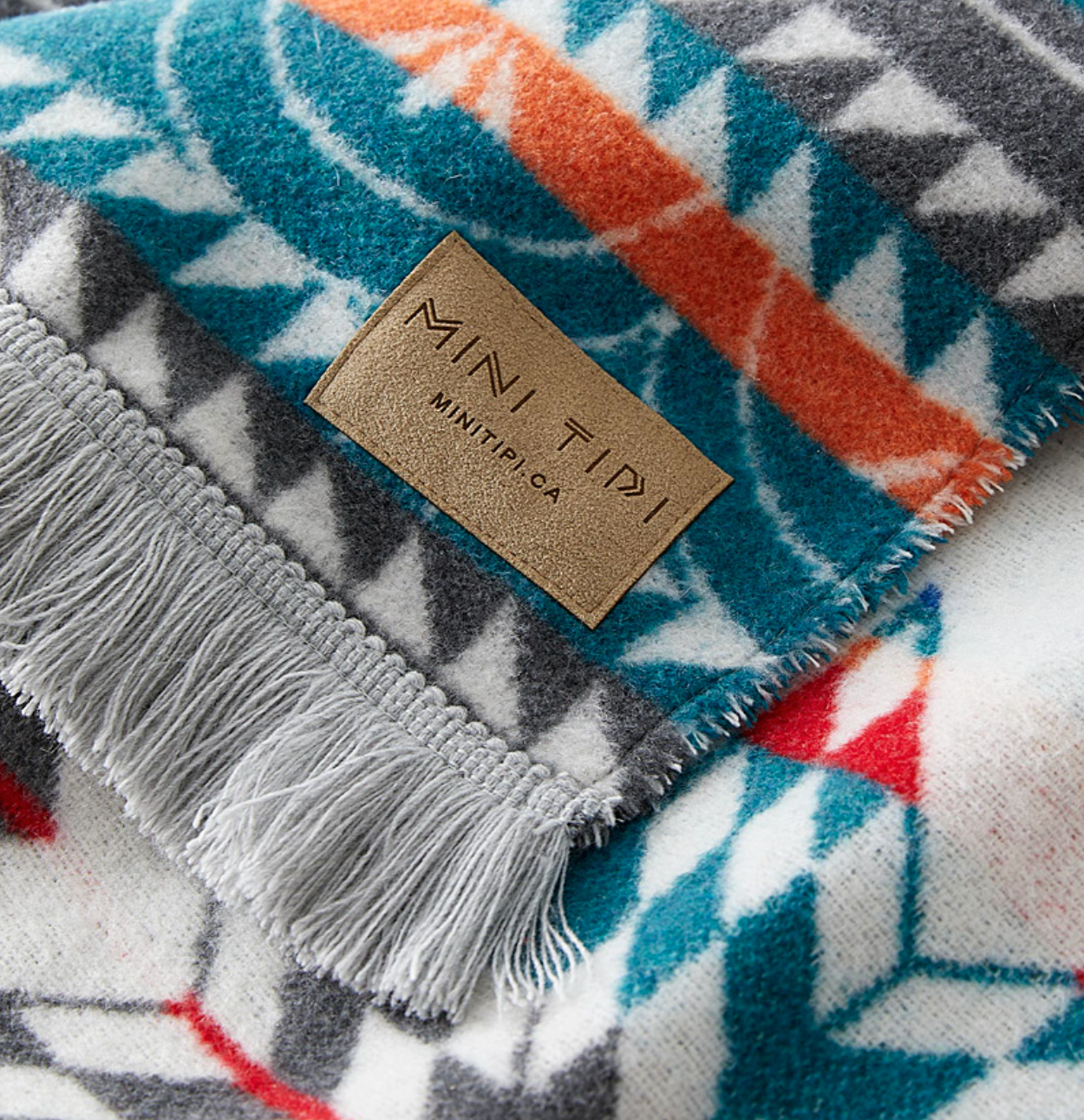 About the Modern Star Quilt Pattern Design
Nibi is the Ojibway word for "Water". Star Quilts have been used for many generations among various Nations as gift of honour and protection. The Star Quilt design symbolizes our connection to the Universe and beyond. Nikki has incorporated the Star Quilt design as a tribute to her Nancy-baa (grandmother) , as well as Haudenosaunee SkyDome designs to honour her husband Delbert who is Mohawk and florals to honour her own Anishinaabe ancestry.