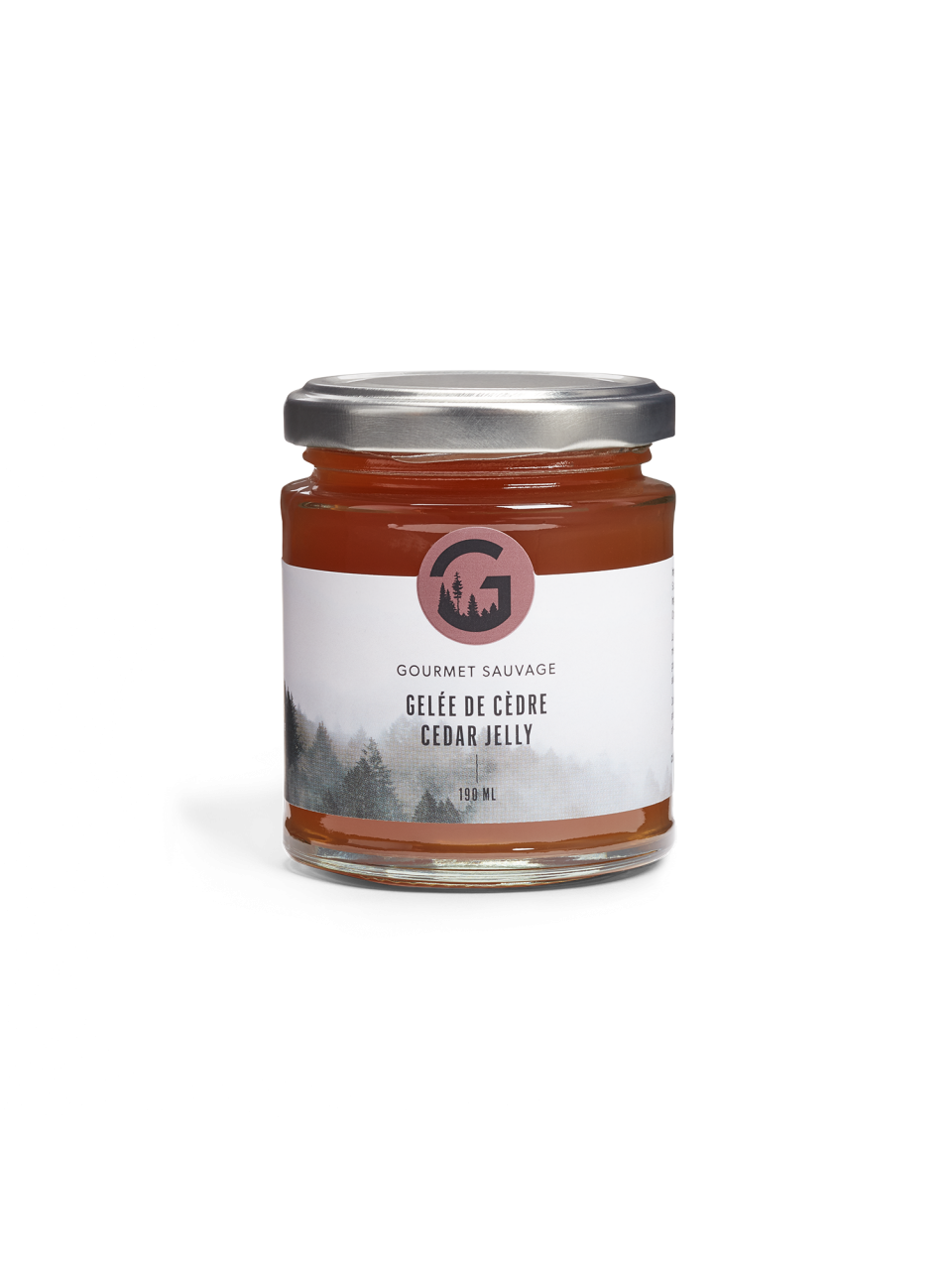 190 ml
In stock
Receive your order before february 6
Description
Cedar is well known for its decorative attributes but the aromas we can extract from its leaves can be made in a surprising and delicious jelly which will delight your guests. Who would have thought we could eat cedar!
Ingredients
cedar
water
organic sugar
pectin
citric acid
A bit of forest on your plate
Our cedar jelly is made from the leaves of the tree. They are handpicked, shredded, macerated and finally filtered. To this liquid we add a bit of organic sugar and fruit pectin.
The delicate jelly has tastes of resin and citrus fruit which recall the smells of the forest. The secret to our artisanal jelly is to use a limited number of high quality ingredients.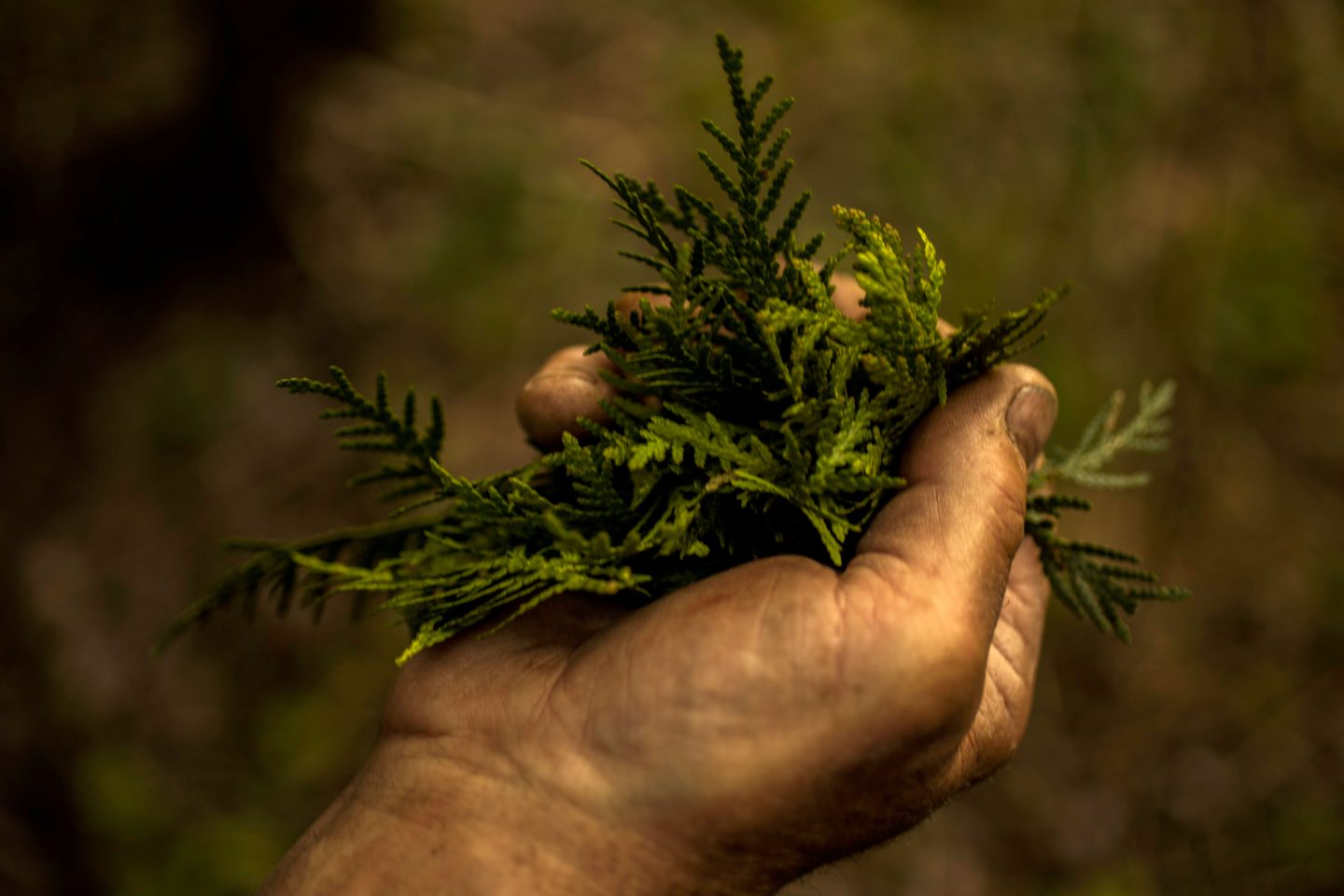 Using cedar jelly
Although the jelly's aroma is redolent of a fresh sprig of cedar, the taste is light and well balanced. The resin is present but you will detect notes of lemon. It is unique and so typical of our wild terroir.
With cheeses
With foie gras and pâtés
In a fruit salad
In a green smoothie
With smoked salmon on a bagel
With lamb and game meats
With steamed vegetables