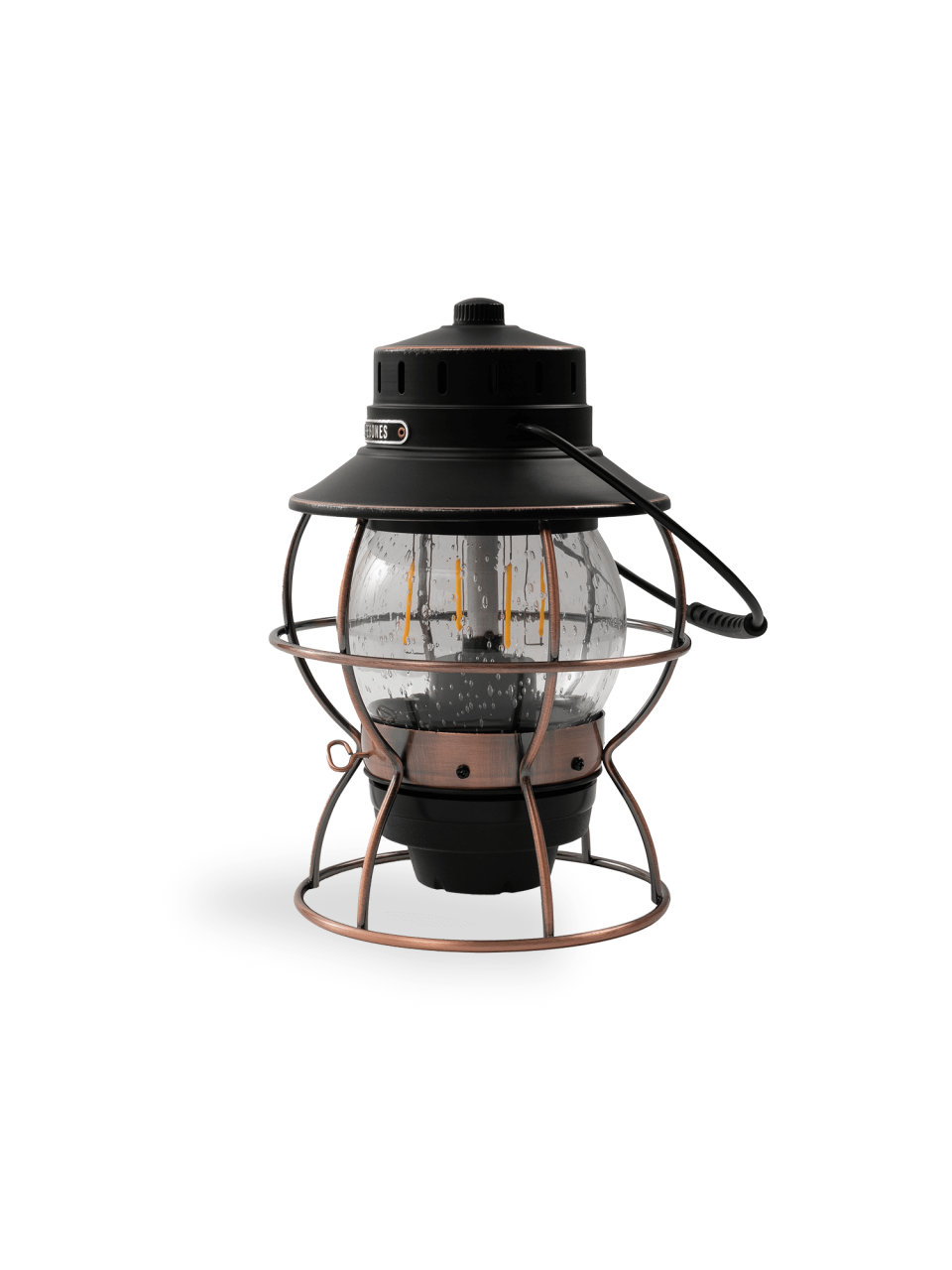 Free shipping
In stock
Receive your order before february 7
Description
A modern twist on an antique and well-loved Union Pacific vintage lantern. Gorgeous seeded glass and copper accents make this a unique light for a curated dinner table or at camp. High-tech and functional, this lantern utilizes battery or USB with a run time of 100+ hours on low or 3.5 hours on high. Adjustable brightness LED Edison-style bulb provides a classic warming glow perfect for every occasion.
Includes: 1 lantern, 1 battery, 1 USB cable
Dimensions: 16.50 cm x 16.50 cm x 24.50 cm
Ingredients
• Metal construction with replaceable seeded glass globe
• Adjustable brightness LED Edison-style bulb
• Carry handle with unique copper, matte black, or white zinc finish cage details
• 3.2 Watt warm Edison-style LED filament
• Color Temperature: 3000k
• Lumens: Low: 35 High: 200
• Input: 5V USB
• Battery: Li-ion Battery 2-18650 | 4400mAh 3.7V 16.28Wh (Barebones specific)
• Run Time: Low: 100+ Hrs | High: 3.5 Hrs
• Built-in charging system (USB-C cable Included)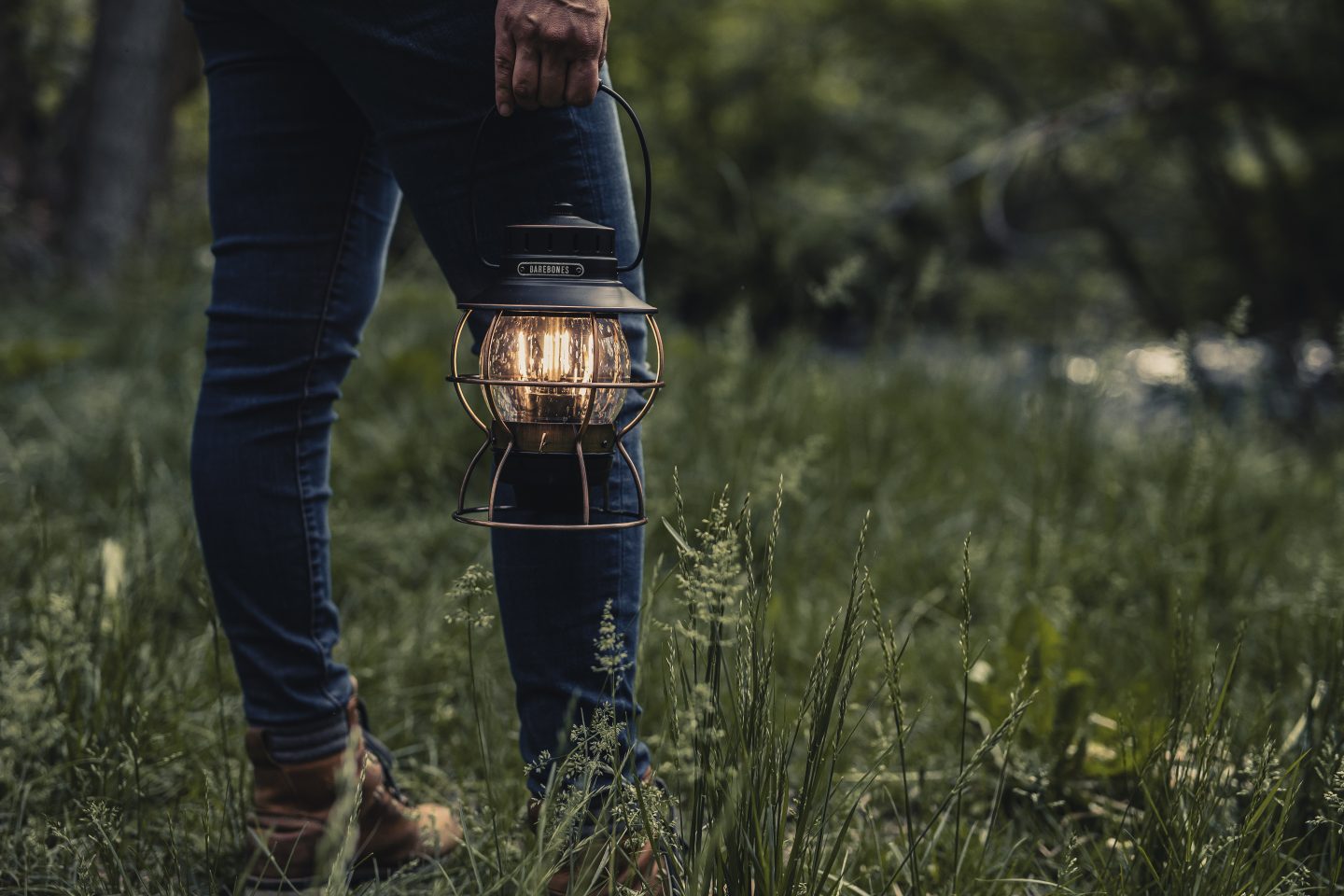 This lantern will accompany you in all your outdoor adventures, summer and winter.
Let yourself be guided by its soft light.