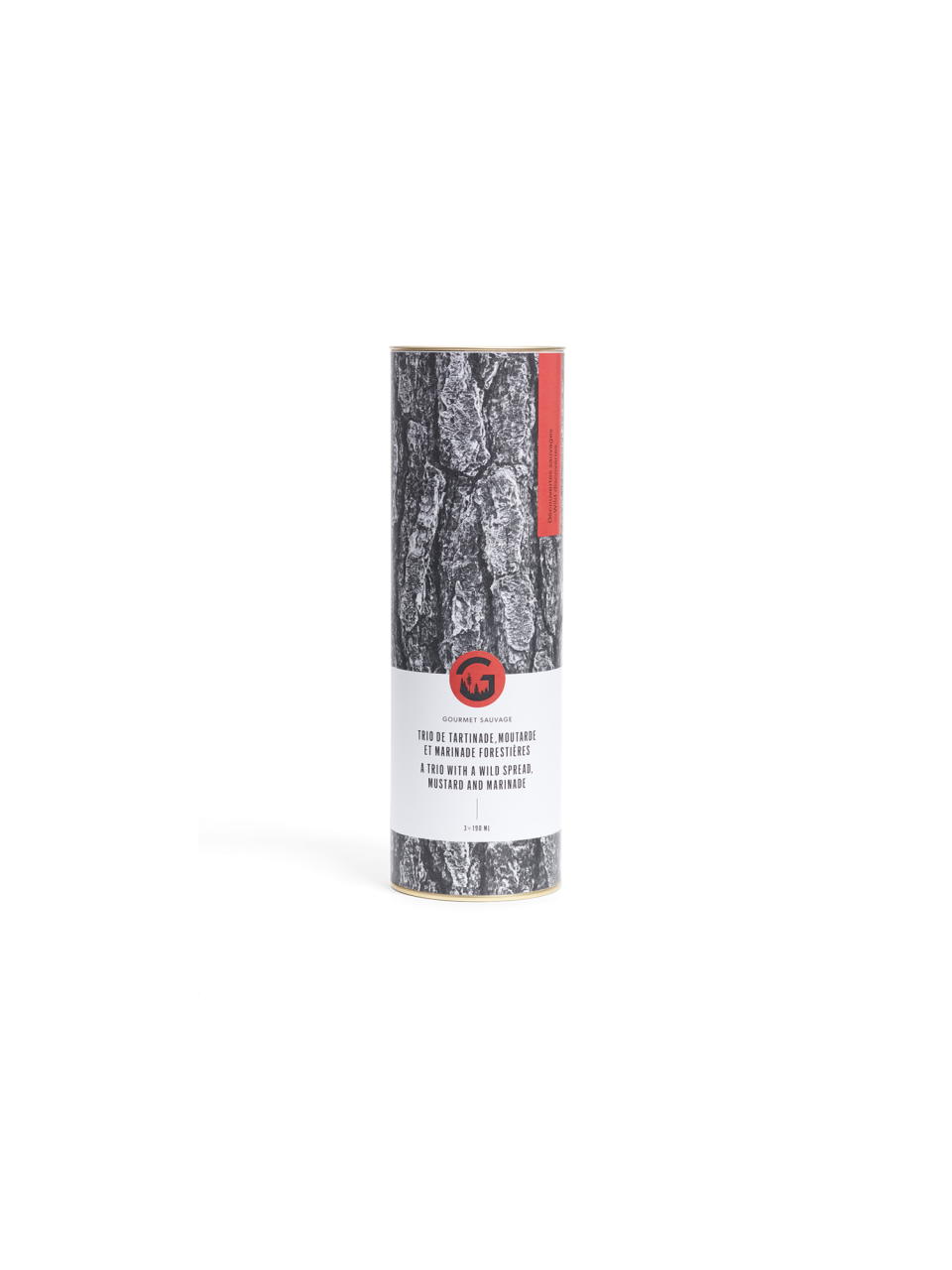 3 X 190 ml
Out of stock
Description
Our Wild discoveries trio is just the thing for those who want to discover local products. It contains an assortment of products and a fact sheet with suggestions for uses and recipes.
Marinated milkweed pods
Wild chokecherry jelly
Sea asparagus mustard
*The trio's content is subject to changes without prior notice depending on harvests.
For an anniversary, as a hostess gift, for the holidays or as a corporate gift, our wild trios are perfect. Offer your family, friends or colleagues these unique local products.
A tasty and varied gift pack from our terroir
The Wild discoveries trio will please people with a sweet tooth as well as gourmets and foodies.
Marinated milkweed pods can be served with a plate of cold cuts, chopped into a tartar, added to a ceasar salad or as a topping for pâté and crackers.
Eaten raw, wild chokecherries will pucker your mouth and blacken your teeth. Children love them! Processed into a jelly, it is all smoothness and just acidic enough for our morning toast and pâté hors-d'oeuvres.
Sea asparagus resembles a small cactus. It is a seashore plant which we harvest at low tide. It is salty and crunchy and is a superd addition to our homemade mustard.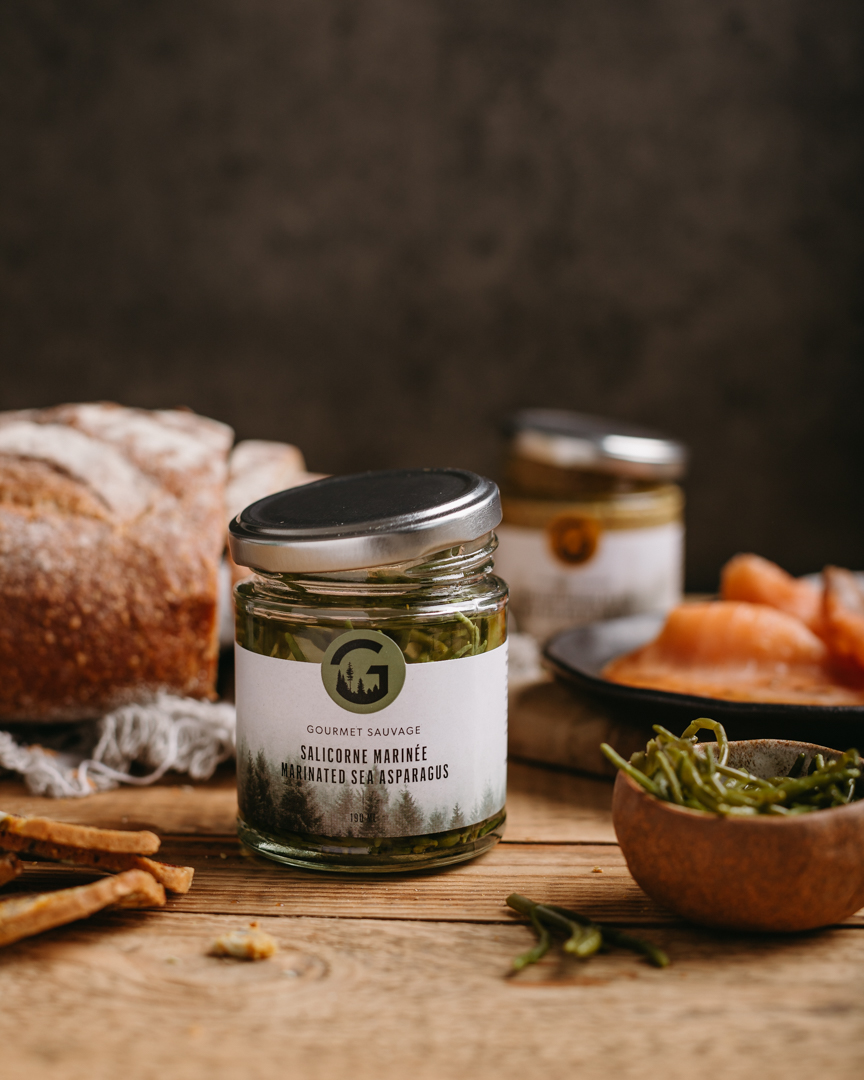 Put the forest in your plate
The diversity of products in our trio will give you a chance to explore several avenues of Nordic cuisine.
Serve chokecherry jelly with cheeses and foie gras
Offer milkweed pods with pâté or in a tartar
Brush sea asparagus mustard on a chicken for roasting