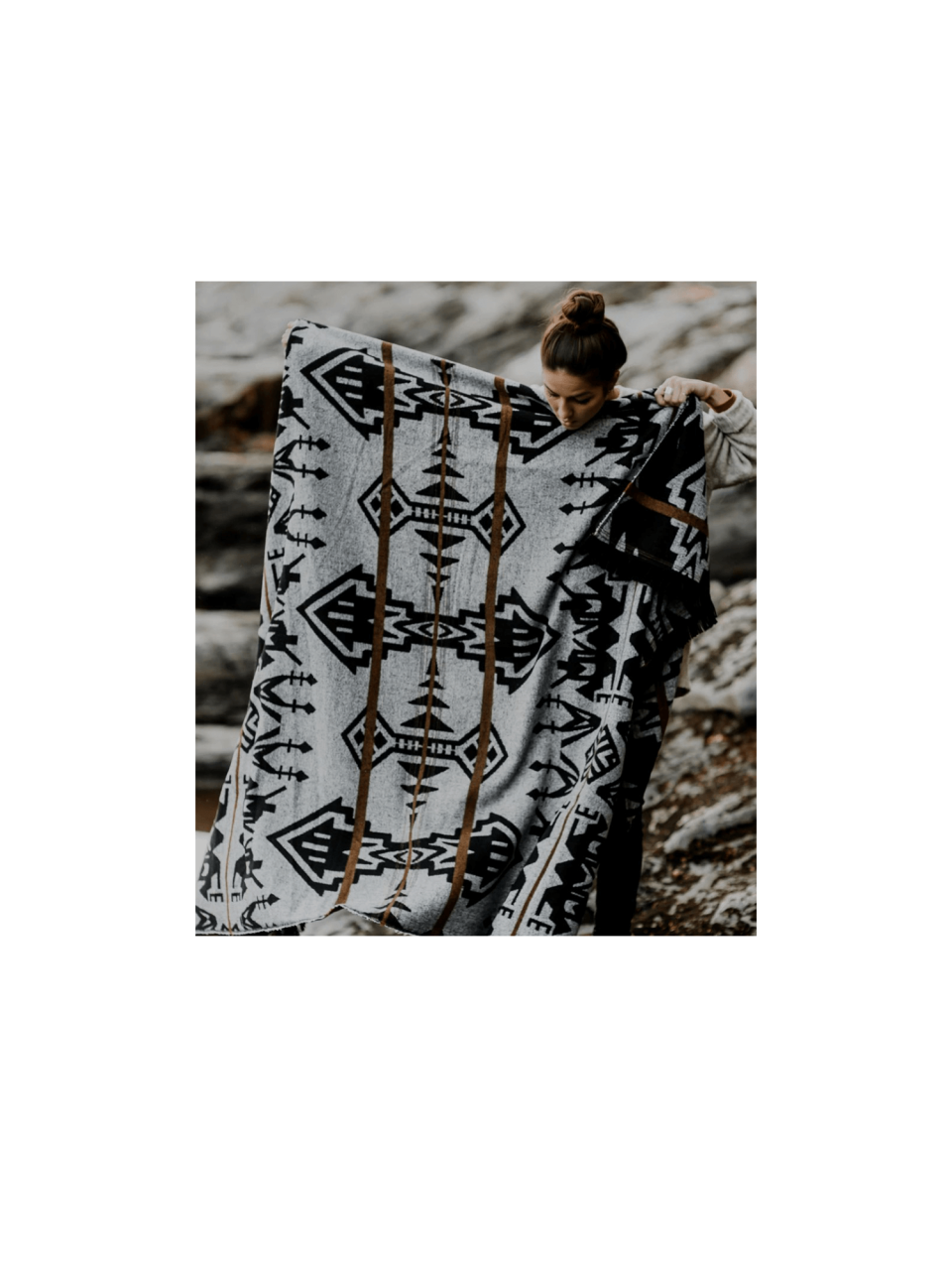 Free shipping
Description
This casual blanket is woven from eco-responsible fabrics. It is made of recycled fabrics, without chemical agents and it is certified without animal cruelty. Perfect for family picnics, camping and warming up around the campfire, it also makes a great throw in the living room and is big enough to put on your queen bed.
Machine wash cold, hang dry.
60 in X 80 in
50% recycled polyester, 30% acrylic, 20% recycled wool.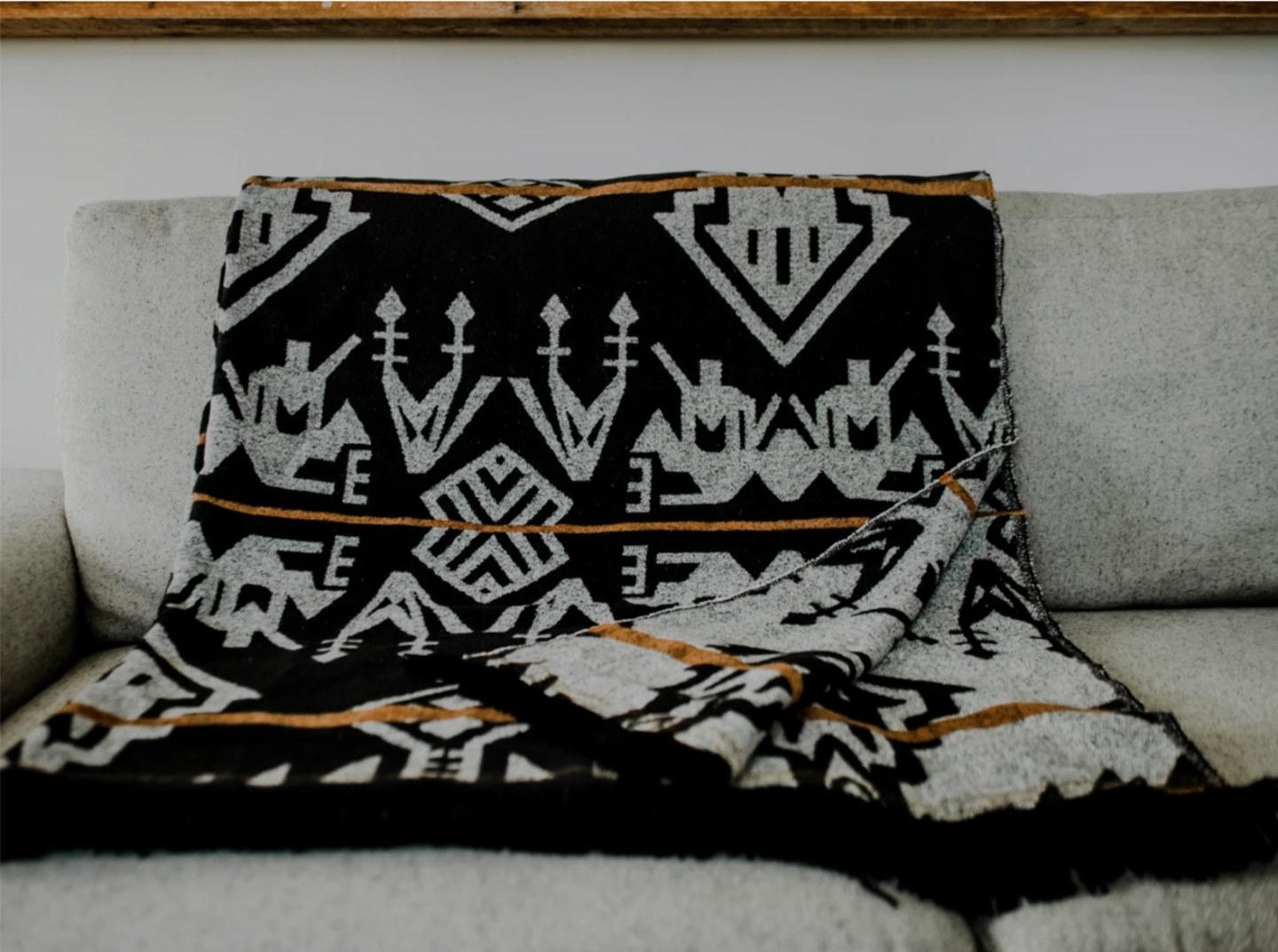 ABOUT THE DESIGNER
Tsista Kennedy is an eighteen year old Anishnaabe Onyota'aka woodland style artist from Beausoleil First Nation and Oneida Nation of the Thames. Tsista has been creating woodland style art for 5 years, using his experiences as a young indigenous man to fuel is passion for creating art that speaks strongly to others.
I hope that my blanket design serves to be an inspiration for others to begin looking towards the rich and meaningful artwork within their own nations.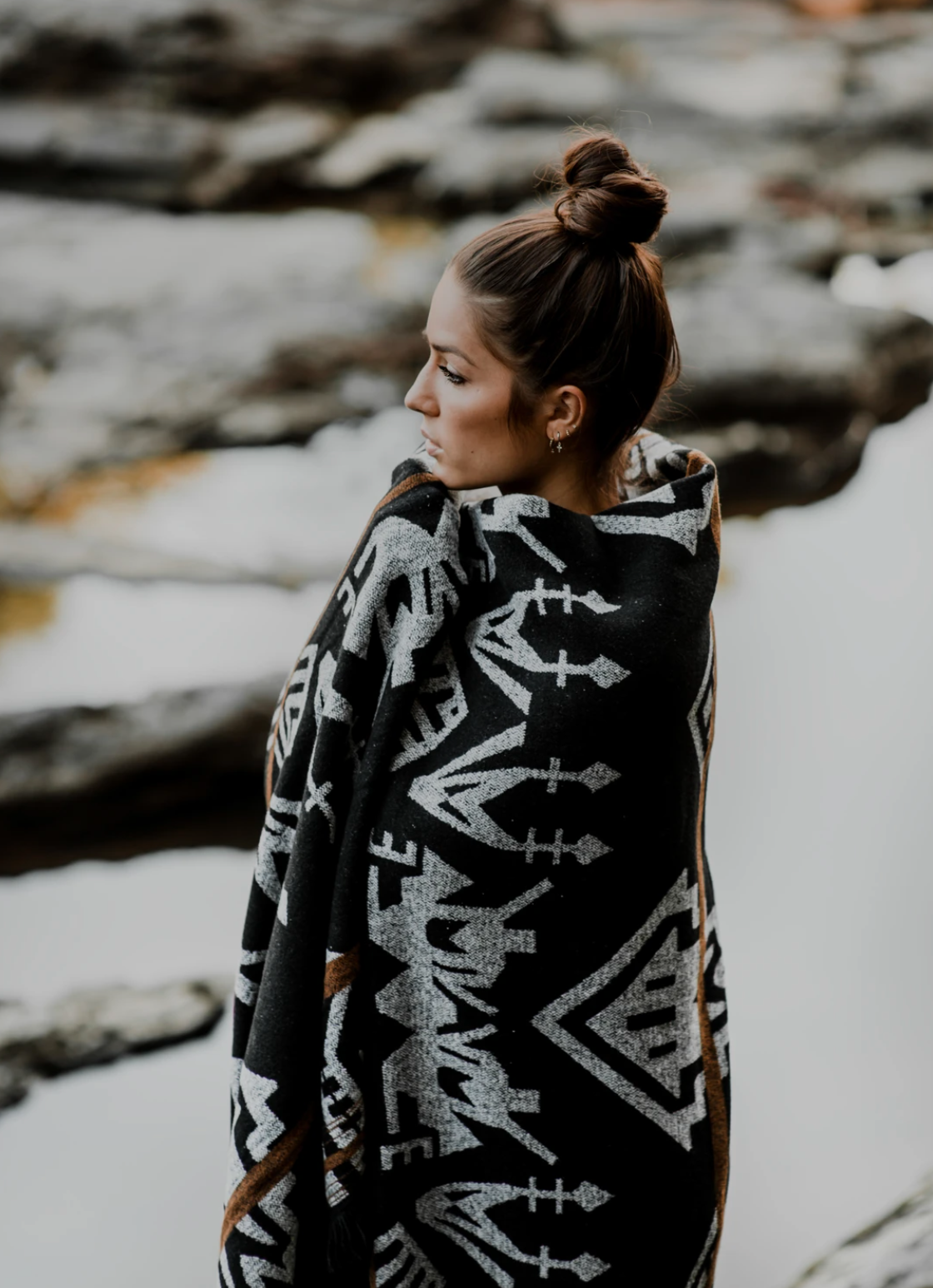 ABOUT THE DESIGN
" When creating a blanket design for MINI TIPI, I felt it would not be genuine to simply adhere to frequently used styles of geometric designs.  This is why I chose to include the subject of wild rice harvesting from my own culture as an Anishnaabe.  Anishnaabe quiltwork was also a source of inspiration for the geometric patterns featured in my design."
In September, during the harvest moon, the Ojibwe peoples begin the rice harvest. The harvest is done in pairs using poles to hit the rice stocks knocking the grains into the canoe. The rice is an important historic food source for the Ojibwe people that feed their families over the winter months.