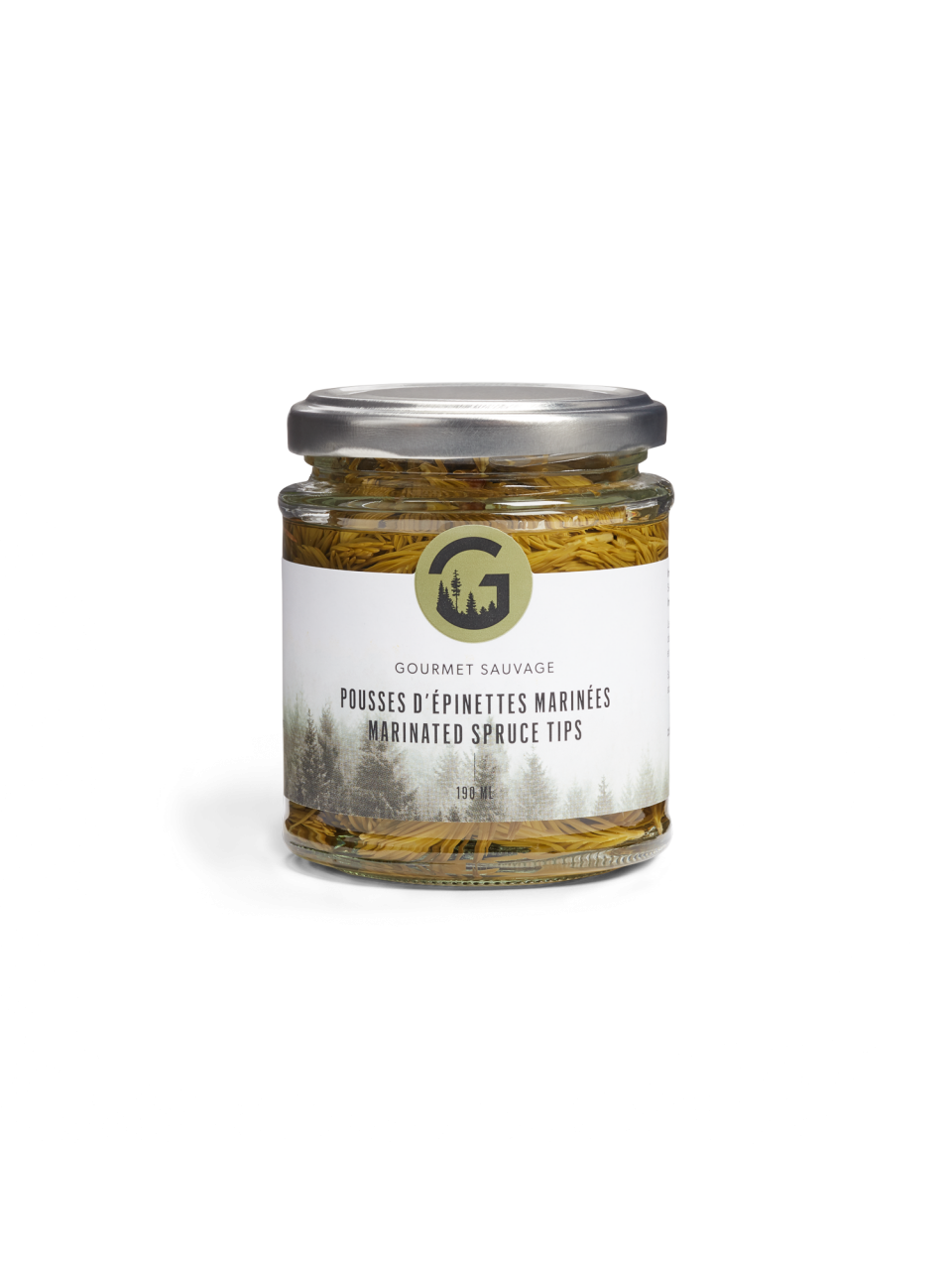 190 ml
In stock
Receive your order before december 8
Description
The emerging tips of the white spruce are harvested in the spring. The tender and vibrant green shoots are processed into a delicious condiment with a slightly resinous taste. This product is a true reflection of our great forests and it can be used in dozens of recipes
Ingredients
spruce tips
water
sea salt
citrid acid
From the forest to the table
We start harvesting the spruce tips fom trees on the edge of the forest where there is lots of light as early as the end of May. The tips are small and tender without the woody center that they will eventually have.
Jars are filled with spruce tips and a quality brine. This artisanal condiment is as tasty as it is surprising.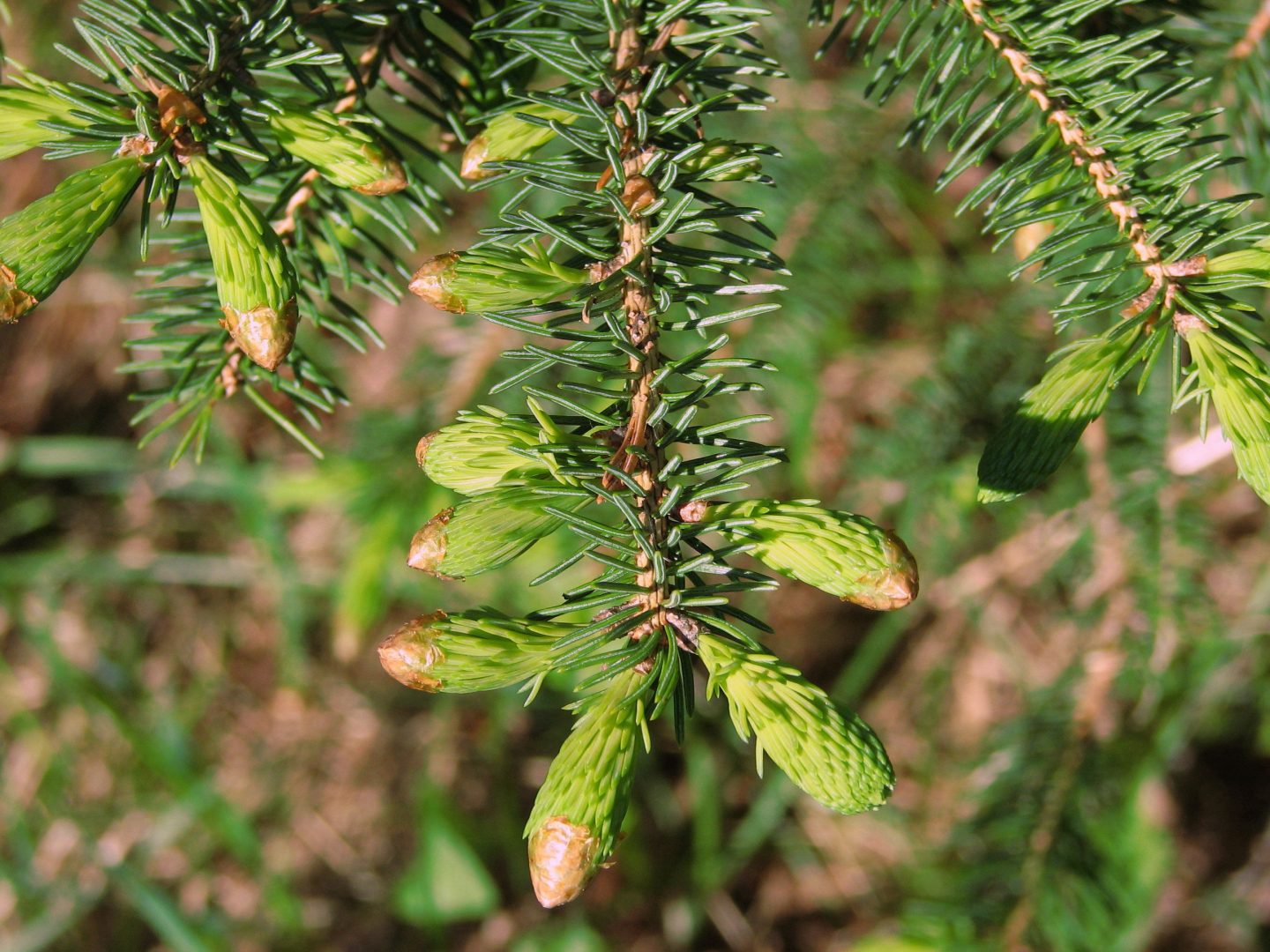 Using marinated spruce tips
Marinated spruce tips are an exceptional condiment with a slightly acidic and resinous taste. Serve them with hors d'oeuvres, with fish, salads and cocktails.
In a martini or bloody Ceasar
In a fish papillote
In a homemade mayonnaise
With pâtés on a cracker
With yougurt in a dip for raw vegetables