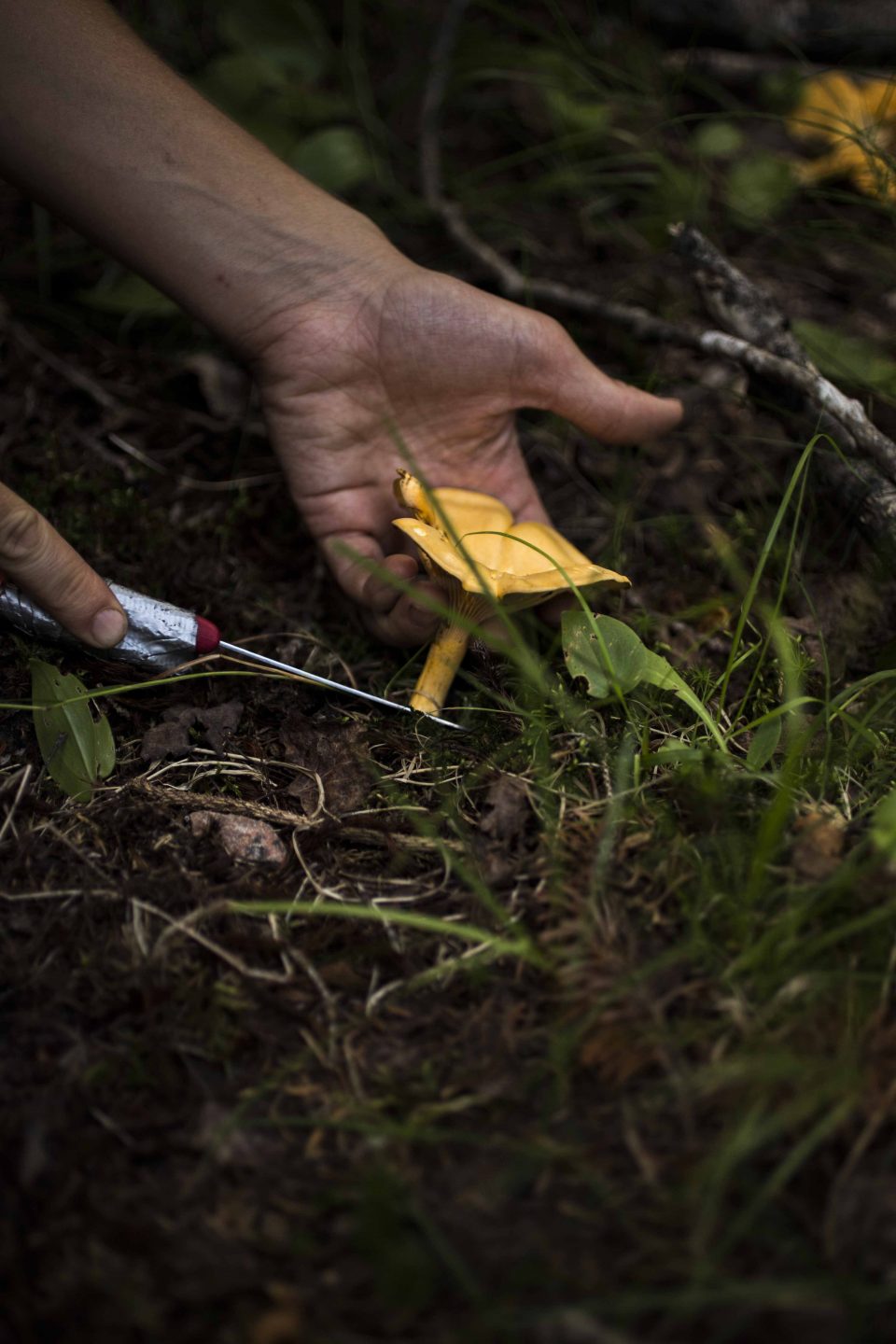 Workshop: harvesting and cooking wild mushrooms
The world of wild mushrooms is a mysterious one which many people dare not explore. Gourmet Sauvage proposes to initiate you into this world with a few easily identifiable species.
After a short theoretical session in which we go over the principles of proper identification, we spend several hours in the forest harvesting mushrooms which we will prepare together at the end of the day.
Arrival from 9 am
Workshop 9:30 am to 4 pm
Workshop offered in French
Wild mushrooms: you don't need to know everything about them to start harvesting.
Many people fear harvesting wild mushrooms on their own. We've all been told not to touch them unless accompanied by an expert.
Although identification of some mushrooms can be difficult, there are species that are easy to recognize and that have no toxic look-alikes. You don't have to be an expert to harvest them. Learn to identify a few species and build up your self-confidence. Even with a limited knowledge of mushrooms, you will be surprised to find that you can have them in your kitchen regularly throughout their growing season.
Please consult our frequently asked questions before reserving so as to know our cancellation policy and the details of the workshop. You have to reserve to attend a workshop and we accept no new participants on site.
Dates
$80.00

Full

Cueillette des champignons sauvages
$80.00

Full

Cueillette des champignons sauvages
$80.00

Full

Cueillette des champignons sauvages
No dates available? Subscribe to the waiting list.